Make your visit to the railway even more special by booking one of our exclusive packages.
Whether you're celebrating a wedding, anniversary or a landmark birthday, or just planning a fantastic day out with your friends and family, we have a range of options to make your day extra special.
BOOK NOW: For more information please contact our commercial department on 01983 882204 or send us a message HERE.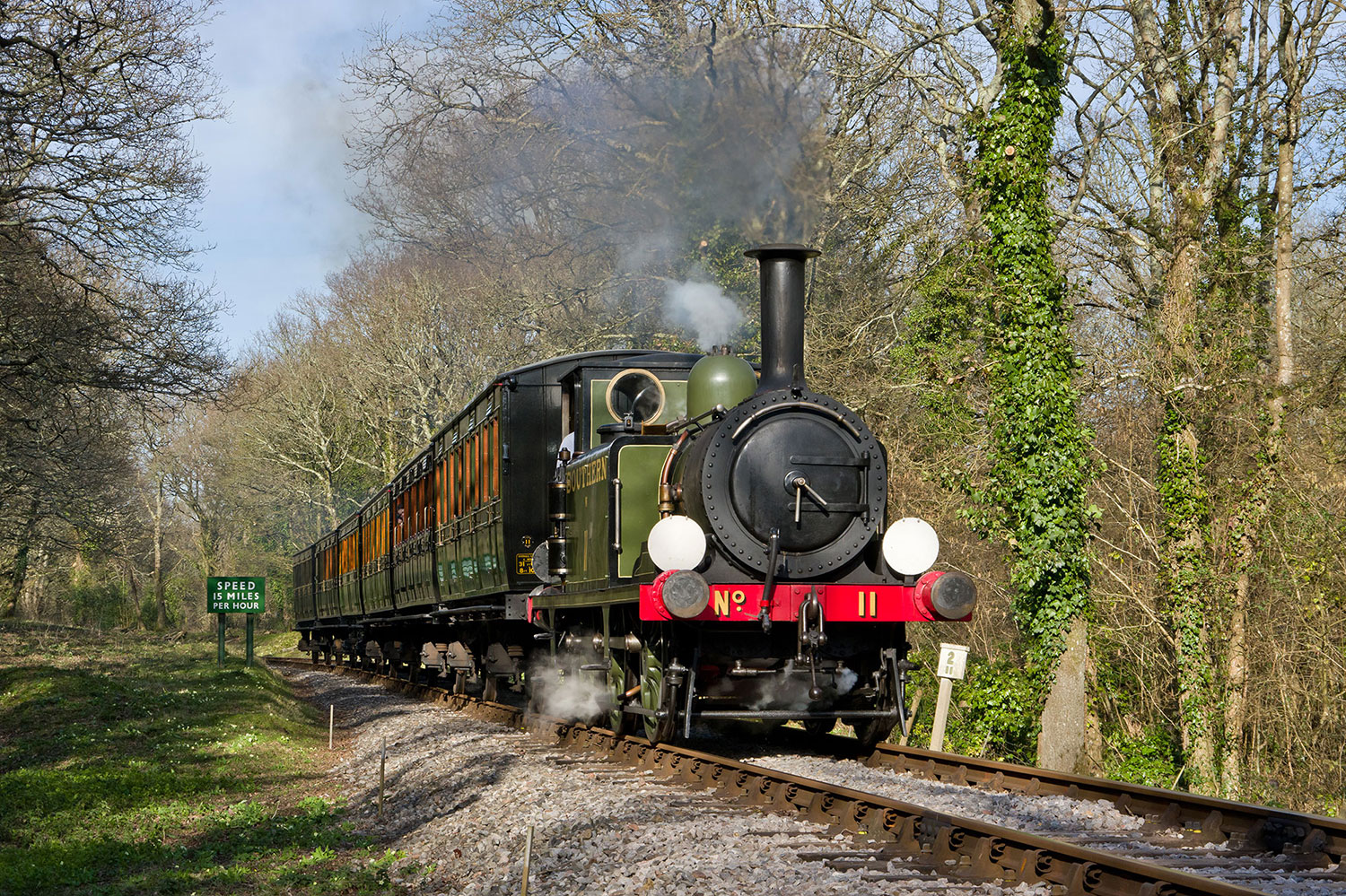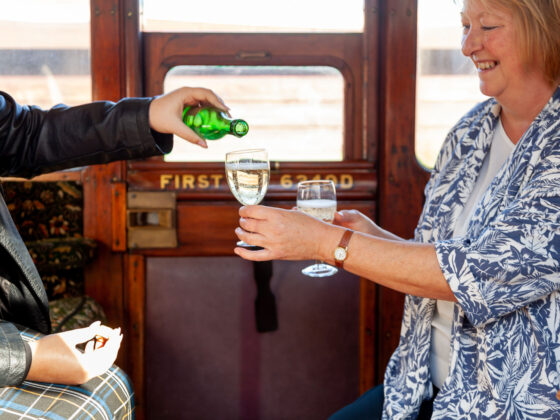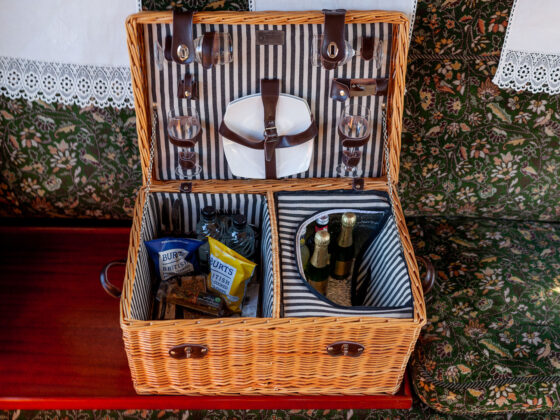 1st Class Experience
Add a touch of class to your celebrations with exclusive use of a luxurious first-class compartment. With their polished brass handles, gleaming woodwork and immaculate hand-made upholstery, you'll be transported back to the romantic age of steam.
Waiting for you will be a luxury hamper with sandwiches, cakes and Prosecco to enjoy as you make a complete round trip along the line.
Whether you're planning a romantic treat, or birthday celebration with all the family, a ride in our 1st class carriages befits any special occasion.
Size: Groups of 2-6 people
Availability: Every day when trains are running
Price: Adults: £32.50, Children £16.25
Gift vouchers are available from our online shop – the perfect first-class present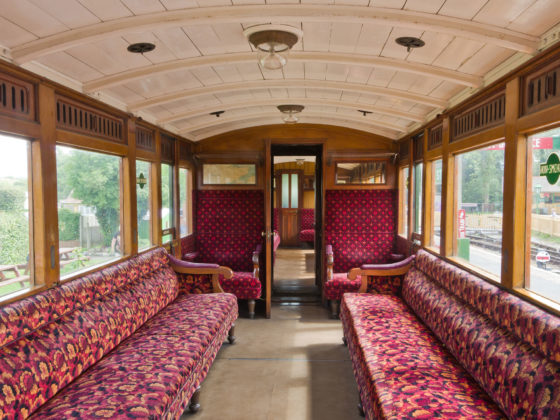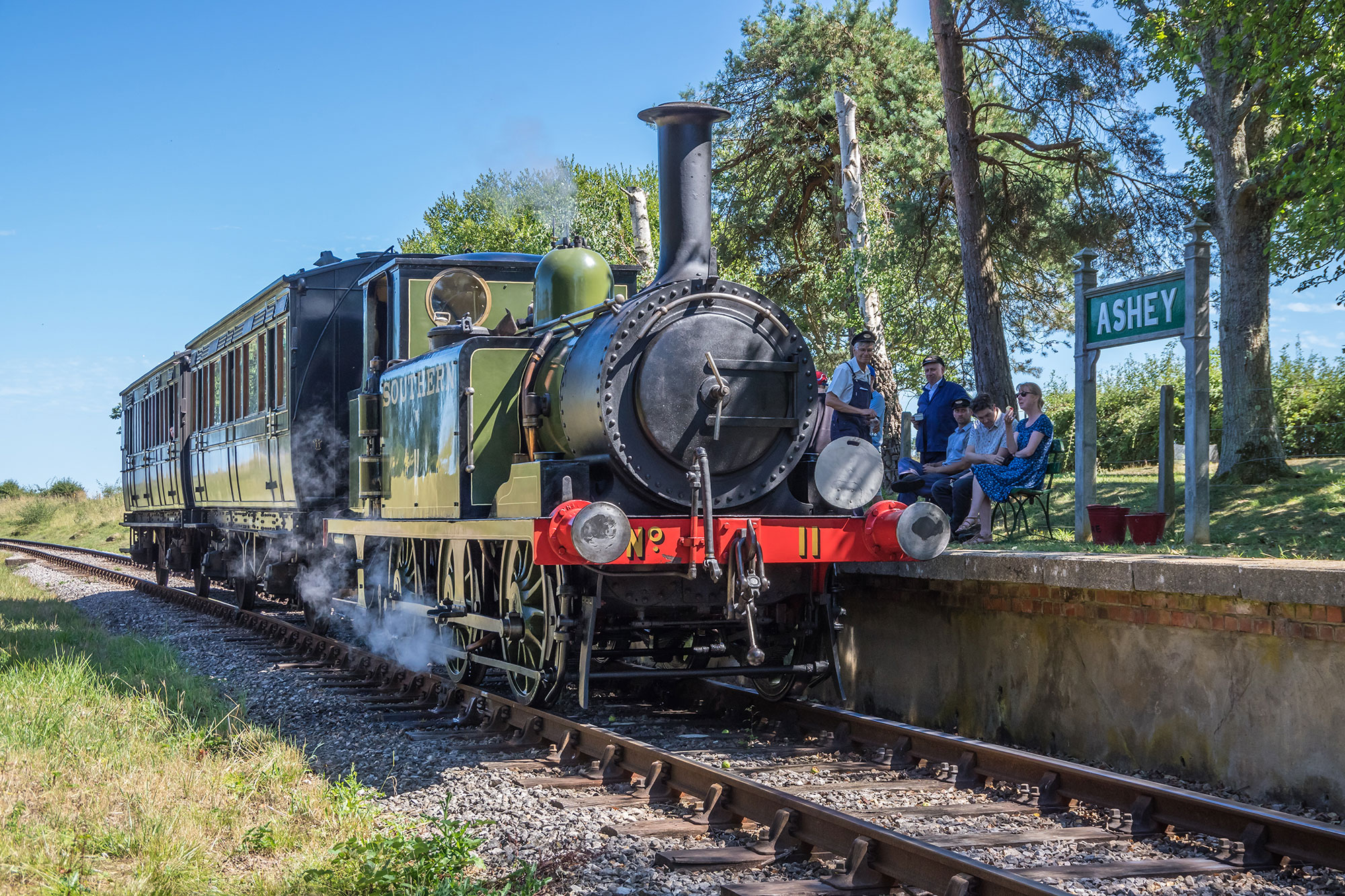 Victorian Train experience
Get into the party mood on board our pair of Victorian 4-wheeled carriages. Beautifully restored, you'll travel in style with your family and friends on a journey through the Isle of Wight countryside. With their two large inter-connecting saloons, these quaint Victorian veterans create a convivial atmosphere that is ideal for a medium-sized group.
We'll welcome you on board with a glass of Prosecco or soft drink to enjoy on your journey. Your group will enjoy exclusive use of either one or both carriages as you make a complete round trip along the line – duration around 1 hour.
Size: 20-50 people
Availability: Any red timetable day, and selected special events
Price: Adults: £22.50, Children: £11.25, subject to a minimum of 15 people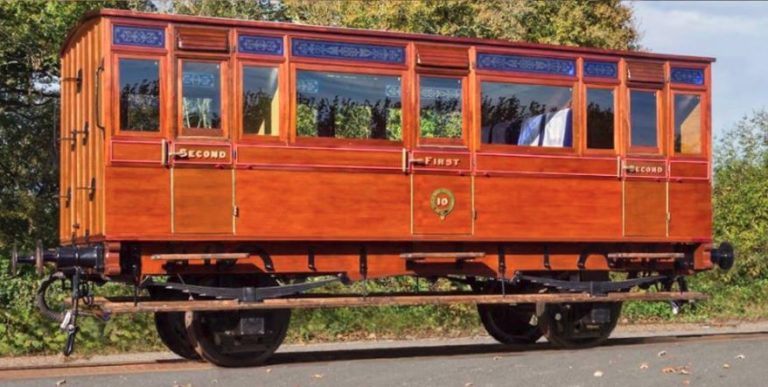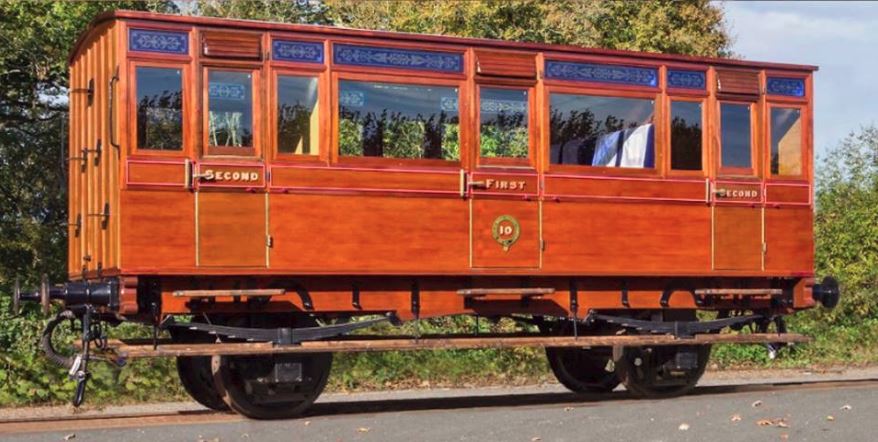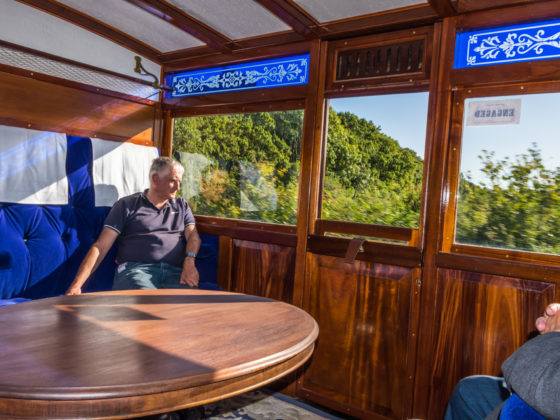 Oldbury Carriage experience
Travel like royalty in your own sumptuous first-class compartment. Our Oldbury carriage oozes with Victorian charm. Lovingly restored by our dedicated craftsmen, this 1864 carriage is full of exquisite details, from the polished teak exterior to its luxury upholstered seats; a truly unique setting for your special occasion.
Upon arrival you'll be welcomed by our station master for a private tour. Discover more about the history of your carriage and see how our restoration team recreated this masterpiece from a dilapidated shell.
Then it's off to the platform to meet the locomotive crew, before boarding your carriage. Here your luxury hamper awaits. Sit back and relax and enjoy delicious sandwiches, cakes and Prosecco, as you take a round trip on the line.
Size: Groups of 2 to 6 people
Availability: This carriage operates on our Heritage Train Days (1st Sunday in each month), plus selected special events.
Price:  Adults: £37.50, Children £18.75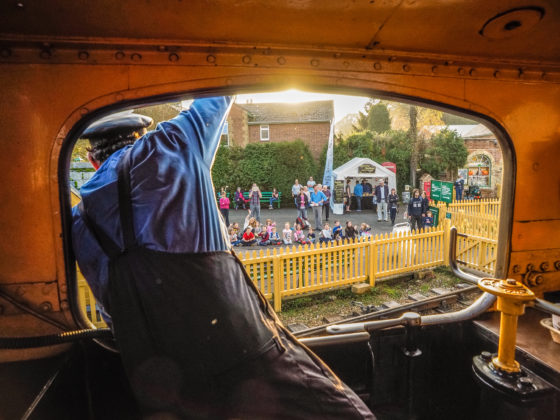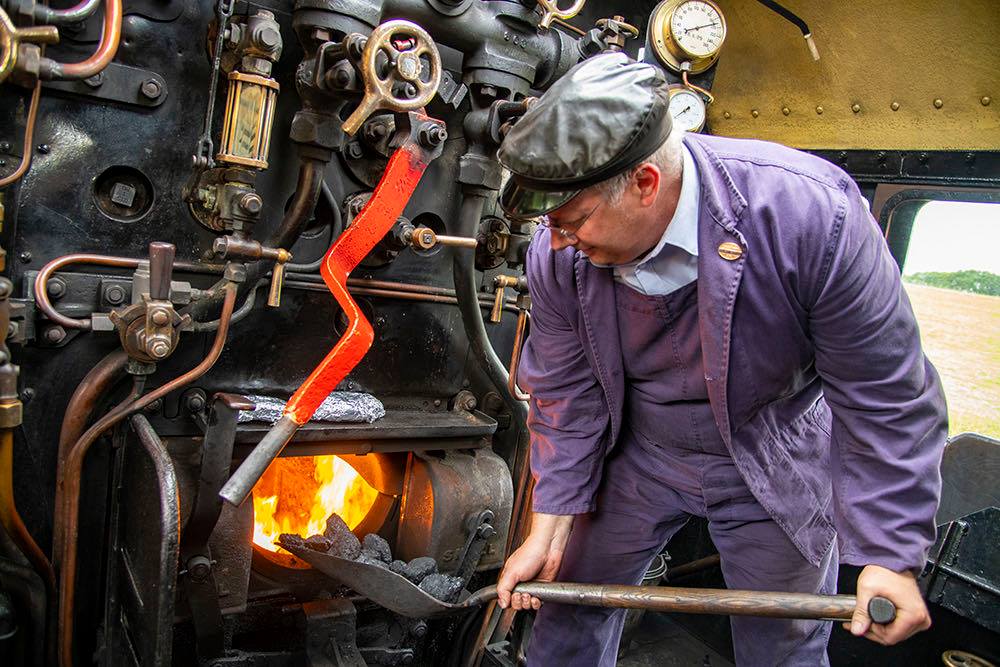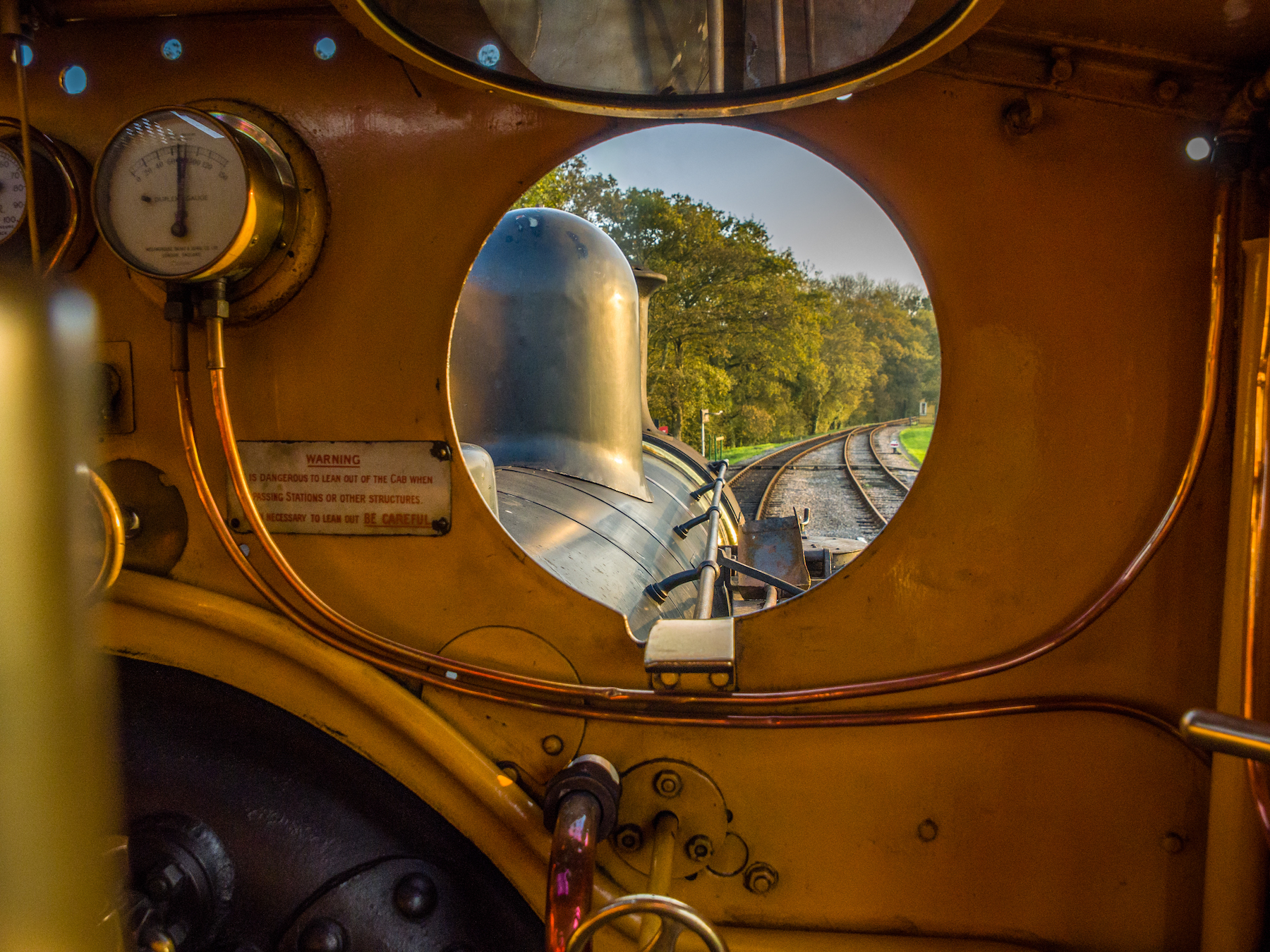 Footplate Experience
Make any occasion truly special by adding a footplate experience for one lucky person.
A ride on one of our steam locomotives is a feast for the senses. Experience the rhythmic sound of the cylinders, the heat from the firebox, and unmistakable aroma of a steam locomotive at work. Accompanied by our experienced driver and fireman, you'll take a round trip of the line with the best view on the railway.
Whatever the special occasion, a footplate experience will create memories to last a lifetime.
Size: maximum of 1 person on each train
Availability: Any day when trains are running
Price: £90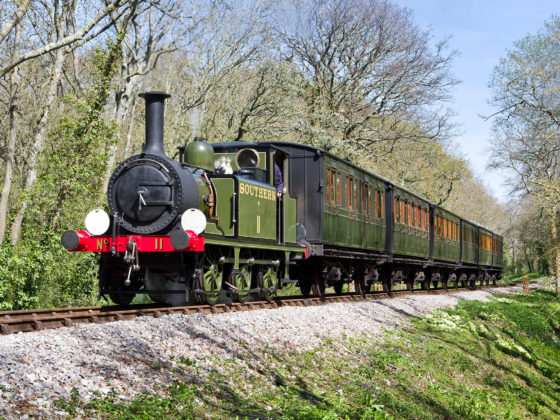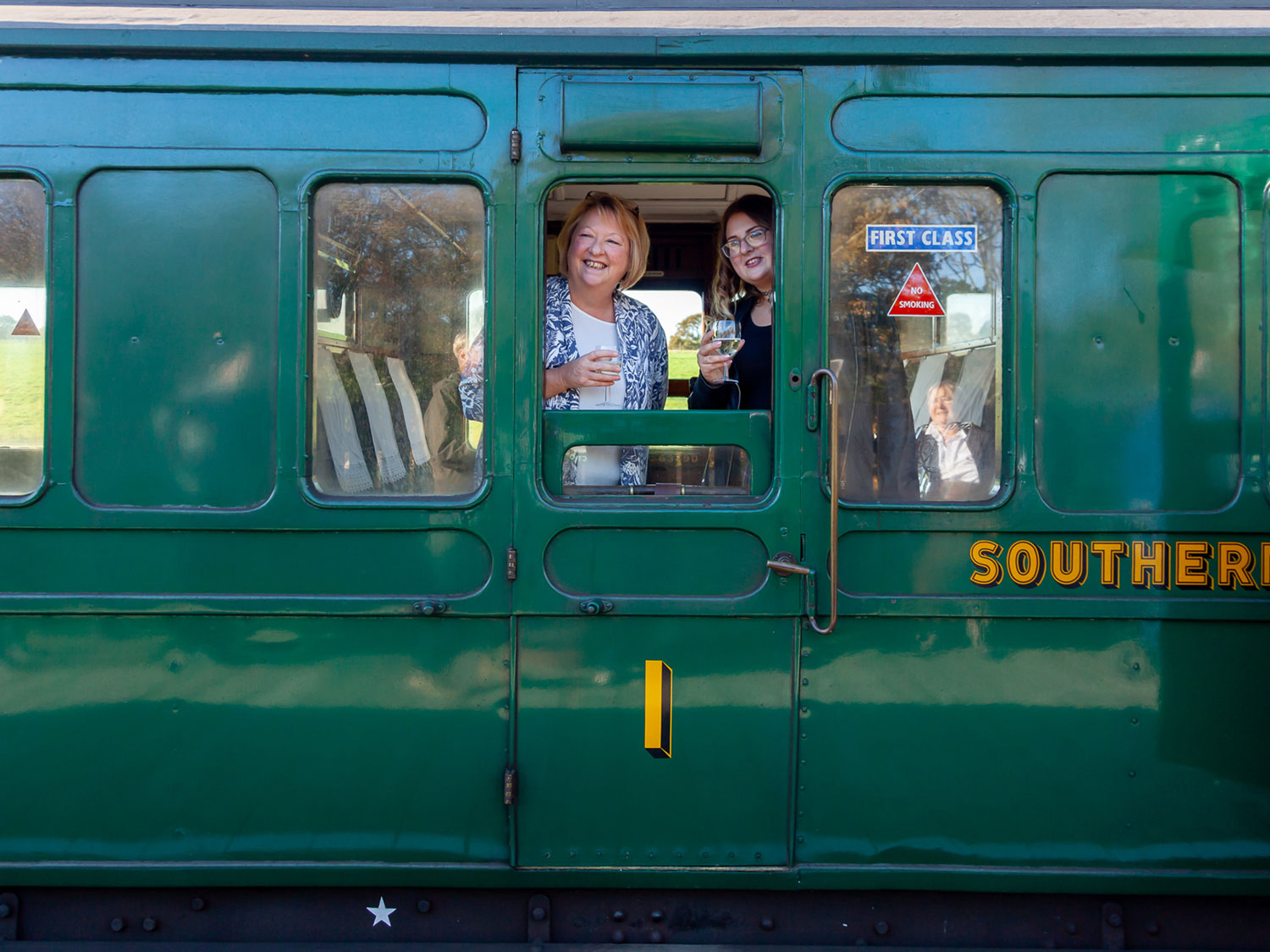 Hire a train
The ultimate experience; your own train for up to 250 people.
Recapture the golden age of travel with your own steam-hauled train. We'll welcome you and your guests on board our beautiful Victorian and Edwardian carriages for a journey through the verdant scenery of the Isle of Wight.
We want your special day to be a memorable occasion for everyone. Whether you're transporting guests to your wedding, or planning a corporate event to remember, you can relax knowing that the details have been taken care of.
Catering options: We can cater for groups of all sizes, from luxury hampers, to buffet lunches. Please contact us to discuss your requirements.
Size: Up to 250 people
Availability: Usually available on any Blue timetable day, evenings, and days when the railway isn't operating.
Price: from £1,500. Please call us to discuss your requirements.