Book Tickets
25 September 2021
–
26 September 2021
A weekend of trains, music and fashion from this memorable decade.
1960s Weekend
The music! The fashion! The trains!
We've transported the railway back to 1967 to celebrate all things Sixties. The Beatles and Rolling Stones are in the charts, Carnaby Street is 'swinging', the pound has been devalued, and Sandie Shaw has just won the Eurovision Song Contest.
Trains
For this weekend we've imagined that the age of steam survived on the Isle of Wight into 1967. Six Ivatt 2MT locomotives have been shipped to the Island to replace the elderly O2s. For this weekend only we've renamed Ivatt 41298 "Ryde", and 41313 "Cowes", continuing the Island tradition of naming locomotives after local towns and villages.
Look our for our Class 05 diesel Nuclear Fred pottering around the station with a period works train. In the station yard a group of enthusiasts from the newly formed Wight Locomotive Society will be displaying their new purchase W24 Calbourne.
Music
Spend your day enjoying the music of the Sixties with live entertainment around the station.
Main Stage
11:00 - 12:00   The Rug Band
13:00 - 14:00  The Hillmans, with Dick Taylor (of the Pretty Things)
14:30 - 15:30  The Hillmans, with Dick Taylor (of the Pretty Things)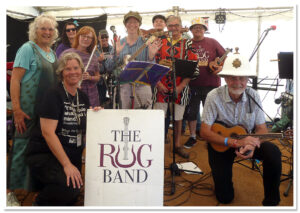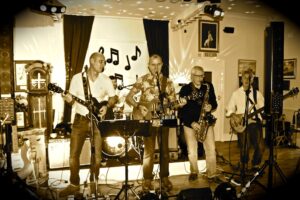 Dressing up in clothes of the era is positively encouraged (Don't worry if you don't want to, all are welcome). Our bar and cafe will be open - sit back and soak up the atmosphere.
Regular fares apply if you are travelling on the train - please book on-line to reserve your compartment. Admission-only tickets (buy at the gate) for this weekend are Adults: £8, Children £4.