50th Anniversary Gala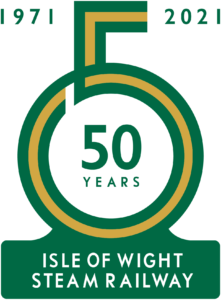 Celebrate 50 years of the Isle of Wight Steam Railway during our Anniversary Gala Weekend.
This special weekend promises to be one of our highlights of the year, and a real treat for anyone with a passion for steam.
Calbourne
Knowle
Newport
Three Island locomotives in action
Three steam locomotives in action each day, with lots of activity around the site
See our original Island engines, W24 Calbourne and W11 Newport running on the line
Special guest locomotive! - original Island 'Terrier' Knowle/Bembridge will be visiting from the Kent & East Sussex Railway
Special 'extras' throughout the weekend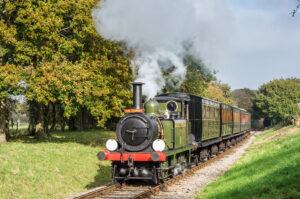 Frequent Services & Double Headers
Regular services run throughout the day featuring all three Island locomotives. Double headed train hauled by the two 'Terriers'.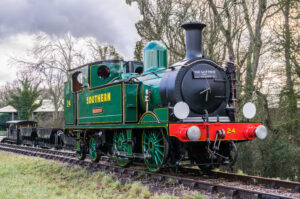 Photo line-up at Wootton
A unique opportunity to photograph all three Island locomotives at Wootton station. Travel on the 08:55 train from Havenstreet on Saturday morning to capture this special line-up.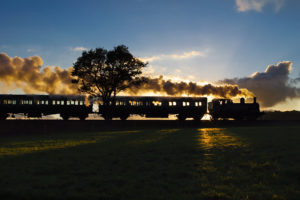 Saturday Evening Trains
Trains run until 10pm on Saturday evening. Enjoy a glorious Summer evening at Havenstreet where our bar will be open and food available.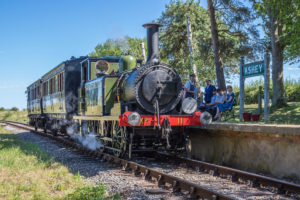 Photography at Ashey
Ashey station is one of the best locations for photography on the line. Why not break your journey at Ashey to capture a great shot of our trains in action.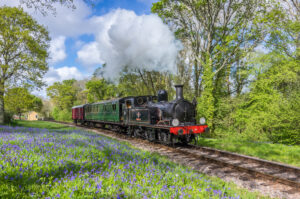 Newspaper Train
On Sunday morning we're recreating the Island's early-morning newspaper train, hauled by W24 Calbourne. The train comprises one bogie brake carriage and a PMV van. Seats on this exclusive train, departing at 06:56, are very limited - early booking is essential.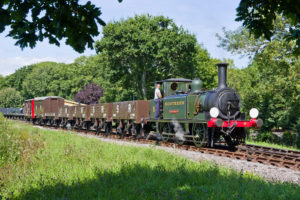 Heritage Goods Train
Our heritage goods train will be in action on Friday and Sunday, hauled by one of the 'Terriers'.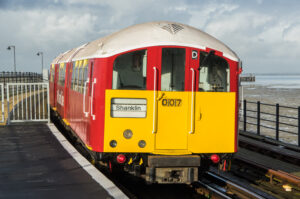 Celebrating Island Line history
Our newest exhibit, unit 483007 will be on display in Train Story, telling the story of the Island's 'electric-era'.
The table with ID 49 not exists.
The table with ID 50 not exists.
Please note: locomotives are subject to availability and may change at short notice
Tickets
Standard tickets include one round trip on the line in a reserved compartment
Entry to all our facilities at Havenstreet station, including our Train Story Discovery Centre
Sorry, all Rover Tickets are Sold Out
Rover tickets allow travel on all trains (except the early-morning Newspaper train) subject to availability.
All trains will have unreserved compartments for Rover Ticket holders. A face covering is required.
Tickets must be purchased in advance online
Entry to all our facilities at Havenstreet station, including our Train Story Discovery Centre
Price includes 1 round trip on our early morning Newspaper train on Sunday morning, followed by breakfast in our refreshment rooms
Very limited availability - 1 carriage only
The table with ID 48 not exists.
Admission-only, no train travel