The sounds of Scotland are coming to the Isle of Wight!
The Island Highland Gathering is annual event, which this year is raising money for local charity Aspire.  We're delighted to welcome the Gathering to the Isle of Wight Steam Railway for the first time in 2021.
This year's event features the pipes and drums of the Scots Guards Association.
Expect plenty of colour and music as we welcome pipe bands, Scottish dancers, and the Island Highland Games to the Railway.
For further details see www.islandhighlandgathering.com
Time: 10:00 until 18:00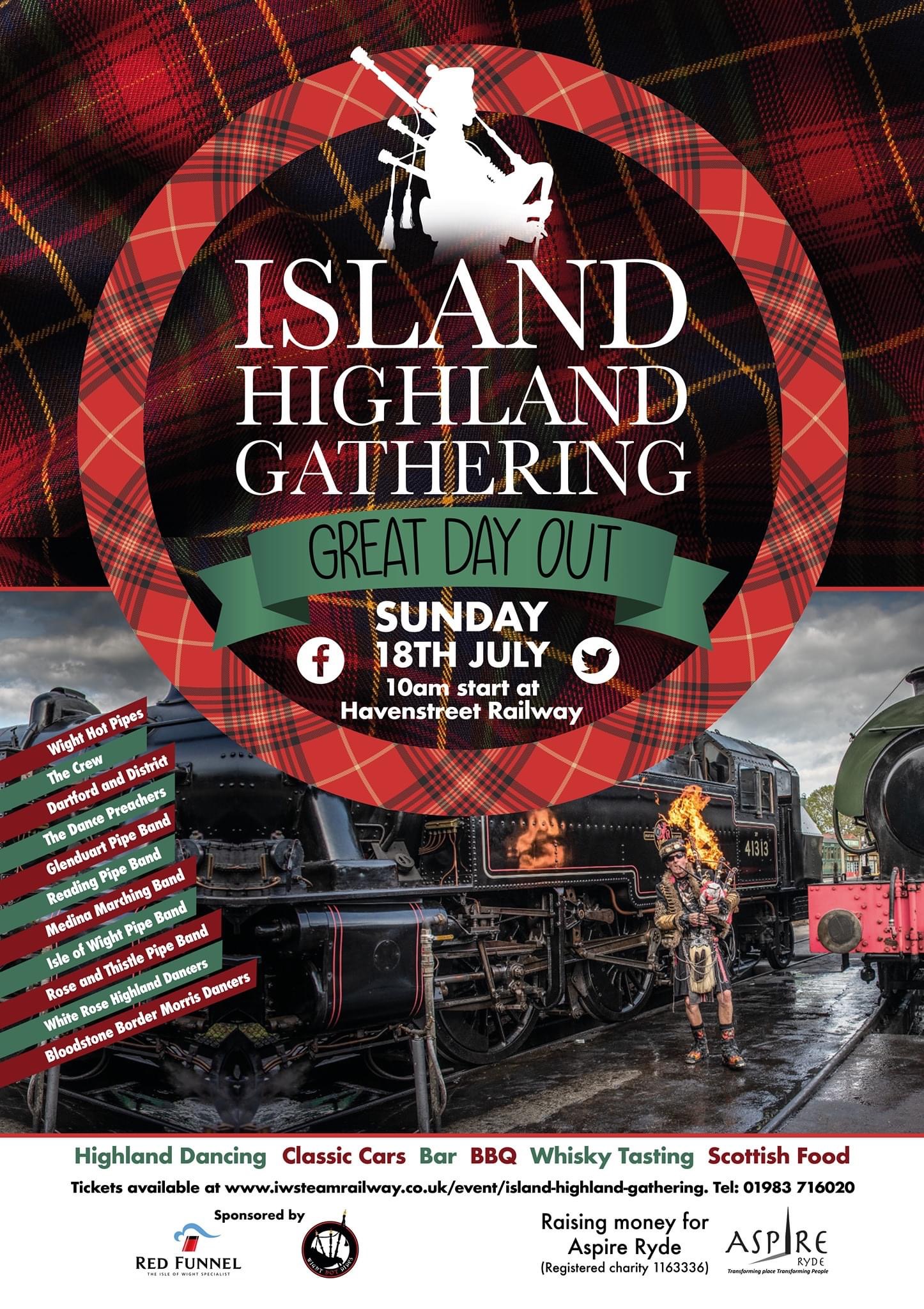 The table with ID 42 not exists.