The Last Train
24 January 1971
The History of 'the Move'
The Isle of Wight Steam Railway grew from the early commitment and enthusiasm of a small group of individuals determined to save a few relics from the Island's once extensive network of 55 miles of railway lines and stations.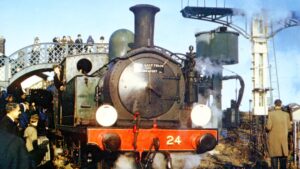 Following the end of steam in December 1966, all the old steam engines, carriages and wagons were broken up, except for the few precious items saved for preservation by the Wight Locomotive Society, the forerunner of the Isle of Wight Steam Railway. After four years of storage at the closed Newport Station, the Isle of Wight Steam Railway was founded on Sunday 24th January 1971 when the one saved steam locomotive hauled an assortment of rolling stock and equipment to the then semi-derelict station at Havenstreet to begin their new life.
Terry Hastings and Richard Newman describe the early history of the Isle of Wight Steam Railway, and their memories of 24th January 1971:  see HERE.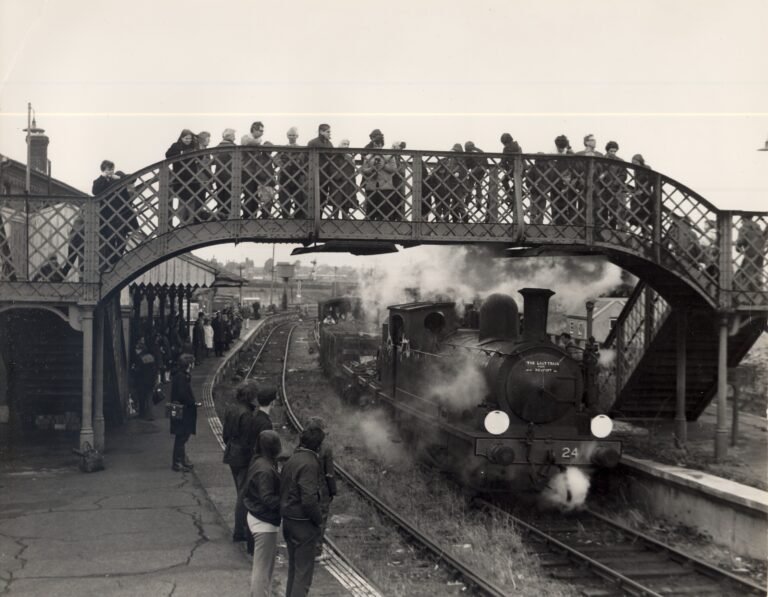 Memories from 1971
Watch videos of volunteers Iain Whitlam and John Woodhams telling their stories of their role in 'the Move'
W24 Calbourne
Our flagship locomotive, number 24 Calbourne played a central role on 24th January 1971, moving our carriages and wagons from Havenstreet. As the sole surviving Class O2 locomotive, and the first to be preserved, she has iconic status at our railway. Discover more about Calbourne's history HERE.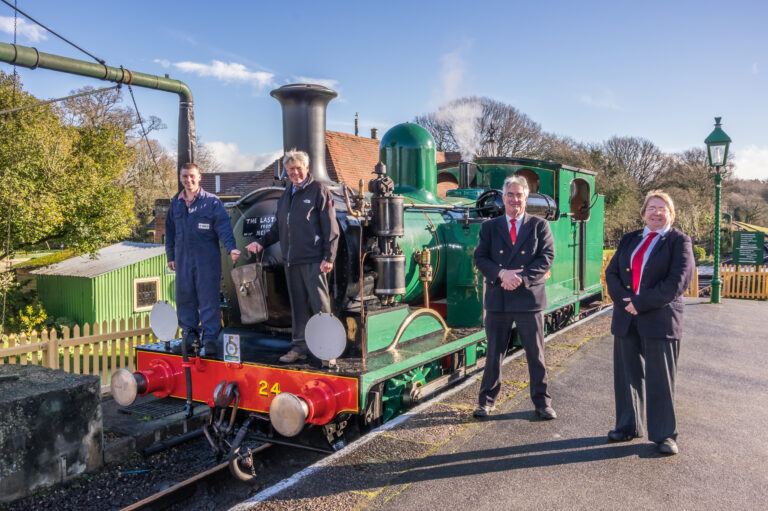 Drewry Railcar No 2
The Drewry Railcar (aka the Ryde Pier Tram) played a key role in 'the Move', carrying water and other equipment from Newport to Havenstreet. It also holds the distinction of being the last train to depart from Newport station and travel over the line to Wootton. Back in 1971 the tram looked very different – just a rolling chassis without its bodywork. Today it has been magnificently rebuilt and passengers can enjoy a panoramic driver's eye view along the line. Discover more about the vehicle's history HERE.