Trains operate at the railway
---
Walk the Line: Newport to Sandown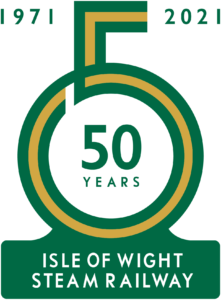 As part of the Steam Railway's 50th anniversary celebrations, we're offering the opportunity to walk the Island's disused railways. Our May walk follow the course of the Isle of Wight (Newport Junction) Railway from Newport to Sandown.
This line opened in 1875 as far as Shide on the outskirts of Newport, but took a further 4 years for the line to be completed into Newport. The line always struggled to attract passengers and goods, and was closed by British Railways in 1956.
Much of the line survives as a popular path and cycle track. A lot has changed in the 65 years since closure; however we'll discover the station masters houses at Blackwater, Horringford and Alverstone, as well as the well-preserved platforms at Merstone Junction. During the walk we'll look for clues of the railway's existence with knowledgeable railway experts.
Start: Meet at Newport Guildhall at 10:30. Regular Southern Vectis buses run between Sandown and Newport. We'd recommend driving to Newport and using the bus to travel back to start of the walk.
Finish: Sandown around 15:30
Distance: 10 miles. Almost entirely on a well-graded cycle path. Please bring your own lunch, sturdy footwear, and be prepared for all weathers!
Cost: £5
Places are limited - pre-booking is essential.