Find out more about the steps we've taken to keep our visitors and staff safe
Please see our Opening Times page to see which days trains will be running. We have also adjusted our Timetable to allow more time to clean our carriages at Havenstreet station. Please check our website for the latest information before you travel.
Making your visit safe and enjoyable
We're made a few changes to ensure that everyone is safe whilst visiting and working at the railway.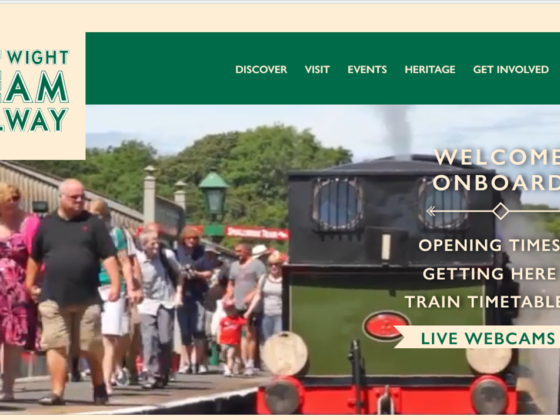 Book Online
We've limited the capacity of our trains to enable plenty of space for social distancing.
Book online to reserve a compartment on your chosen train.
Online booking is available on our website
Any unsold compartments will be on sale at our ticket office.
Book online to guarantee your seats; you'll save money too!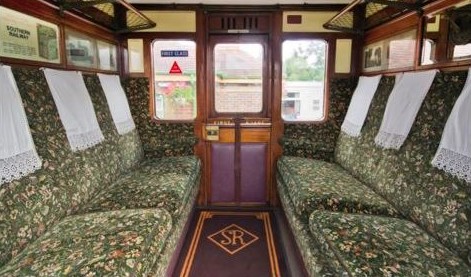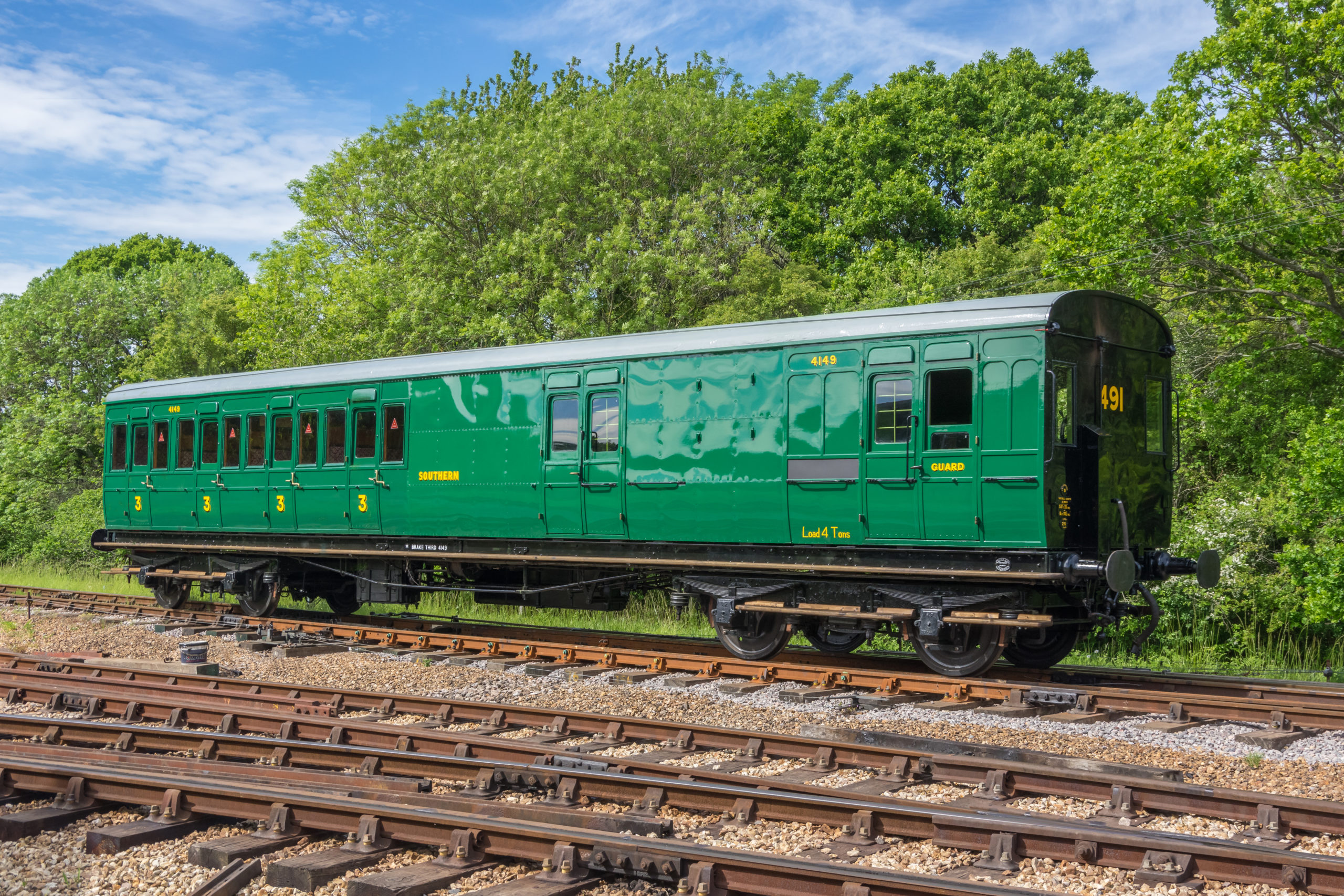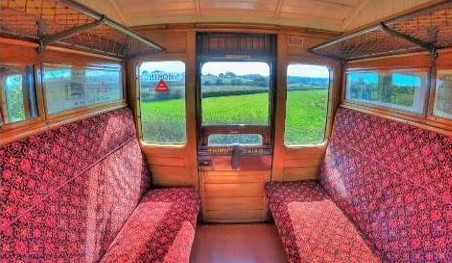 Our Carriages
Our historic carriages are divided into separate compartments, for the exclusive use of one household group
You will not require a face covering as you will be seated in your own compartment with members of your own household
Re-discover the golden age of travel with your own compartment from which to enjoy the rolling scenery of the Isle of Wight.
Our team will manage the number of people on the platform.
We ask you to remain seated when your train returns to Havenstreet. One of our team will open the door to your compartment when it is time to disembark, so that we avoid too many people on the platform at once.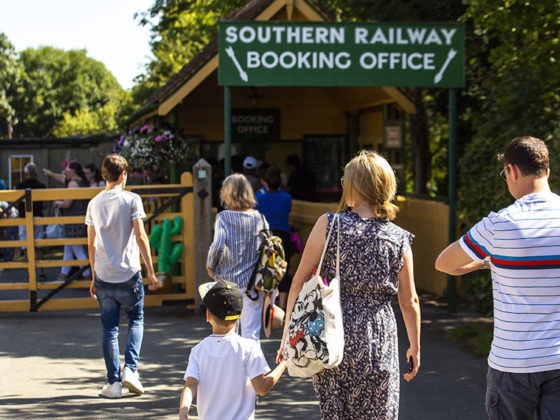 Social Distancing and handwashing
We've adjusted the layout of our station at Havenstreet to enable passengers to move freely around the site, allowing plenty of room for social distancing.
We have lots of outdoor space for picnics, and our new Events Barn offers a huge undercover space if the weather is poor.
Handwashing facilities are located throughout the station. Please wash your hands when entering the station and before boarding a train.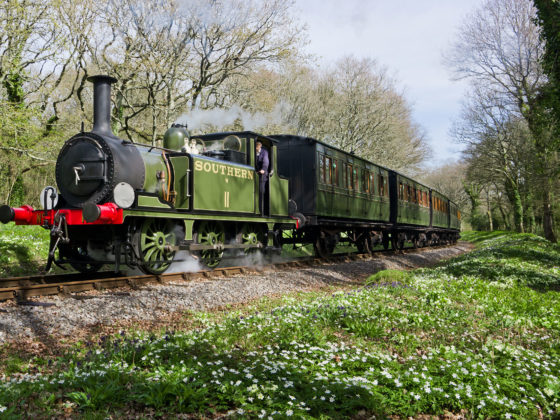 Your Journey
Enjoy a 10-mile journey along our line behind one of our historic steam locomotives. Your train will run non-stop between Smallbrook Junction and Wootton stations.
If you are travelling from Smallbrook Junction or Wootton, its essential that you pre-book your tickets so that space can be reserved for you on the train.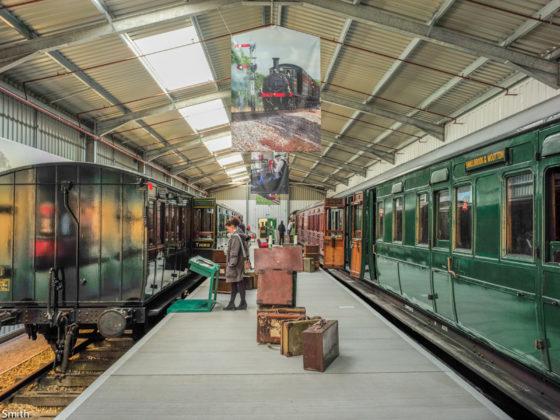 Facilities
Our Train Story Discovery Centre is open every day when trains are running. Discover 150 years of railway history, and our impressive collection of locomotives and carriages.
Visit our railway shop, offering a wide selection of gifts, books and model railways.
Free falconry displays at 11:40 and 13:40 each day.
Our cafe and outdoor kiosks are open
Please bring a face covering so that you can visit our shop and the Train Story Discovery Centre
Frequently Asked Questions
DO I NEED TO PRE-BOOK?
We'd strongly recommend booking on-line in advance so that we can reserve a compartment on your chosen train. Many of our trains have been completely sold out in advance.
Any unsold compartments will be on sale at our ticket office
Pre-booking is essential if you intend to board the train at Smallbrook Junction or Wootton
IS MY TICKET FOR A RETURN JOURNEY?
Yes, your ticket includes one complete round trip on the line
Most visitors start their journey at our main station at Havenstreet, mid-way along the line. Your ticket includes all the facilities at Havenstreet, including our Train Story Discovery Centre, and falconry displays. Please allow plenty of time to explore Havenstreet, especially if you have booked an afternoon train.
Visitors typically stay at least 3 hours, including a 1 hour trip on the train
HOW MANY PEOPLE DOES A FAMILY TICKET COVER?
This covers 2 adults and 2 fare paying children (age 5 – 17 years). Infants 0 – 4 years travel for free.
WHAT DAYS ARE YOU OPEN?
WHEN TIMES ARE THE TRAINS?
Please see our Timetable HERE
We have adjusted our timetable to avoid crowding at Havenstreet station, and to allow more time to clean our carriages between journeys
DO I NEED TO WEAR A FACE COVERING?
You don't require a face covering on the train as you'll be allocated your own compartment, used only by members of the same household.
Please wear a face covering when you are inside our buildings.
WHAT ABOUT VISITORS WITH ADDITIONAL NEEDS OR RESTRICTED MOBILITY?
A wheelchair accessible carriage will be part of every train. Please call us on 01983 882204 if you need to travel in this carriage – we can ensure that the appropriate compartment is reserved for you.
See our website for further information about accessibility HERE.
IS MY FOOTPLATE EXPERIENCE GOING AHEAD?
Unfortunately we're unable to offer footplate experiences due to the requirement for social distancing. We hope that we can reschedule your experience for a future date. Alternatively we're happy to offer a full refund.