After a long career working on major railway infrastructure projects, Kenny Laird will be joining the Isle of Wight Steam Railway on 10th April as its Engineering Manager.
"We're extremely fortunate to be benefiting from Kenny's many years' experience of working on railways around the world, from the United States to Dubai. Although a little smaller than some of his recent projects, we have some pretty tricky engineering challenges of our own, so we're extremely happy to have Kenny joining the team", commented Peter Vail, general manager at the IW Steam Railway.
Over 39 years, Kenny has worked with many of the world's largest and most demanding railway organisations including Crossrail, Railtrack and Transport for London in the UK. His long career has also seen him take a lead in projects in Washington, Philadelphia and Phoenix in the United States, as well as most recently a $3bn extension to the Dubai Metro.
"I've been living here on the Isle of Wight with my family for the past 15 years, whilst my work has taken me all over the globe" said Kenny. "Working at the Steam Railway will be a great experience, there's a fantastic team in place at Havenstreet and every railway is different. I'm very much looking forward to rolling up my sleeves and getting involved. I expect to be just as busy, but with a shorter drive home. As a 'railway man' of 40 years, its very hard not to love being part of a railway organisation."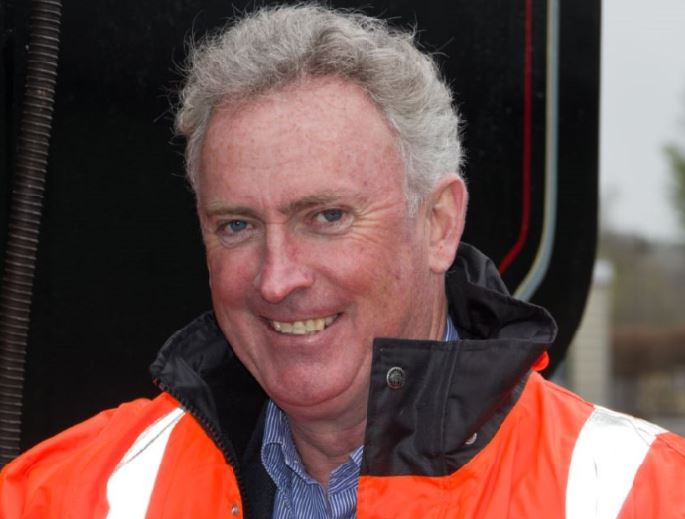 For many years the Railway relied on a dedicated band of volunteers, today this has expanded to over 500 active volunteers. The steady growth of this heritage railway has firmly established the Havenstreet based operation as one of the Island's leading tourist attractions.
Over recent years it has been necessary to grow the number of paid staff, General Manager Peter Vail explains, "When I arrived at the Railway in 2005 we had just 10 paid staff. To reflect the growing popularity of our preserved Railway we now employ 35 people who work alongside our army of valued volunteers. At all times we ensure the volunteers get to do the high profile, public facing jobs, with the majority of our paid staff managing, supervising and ensuring behind the scenes efficiency."