Return trip in our first-class carriages.
You and your household group will always have exclusive use of a compartment. Book online to reserve your seats.
Entry to all our facilities at Havenstreet station, including our Train Story Discovery Centre
Free flying display by Haven Falconry (11:40 and 13:40 daily)
Prices may vary for some special events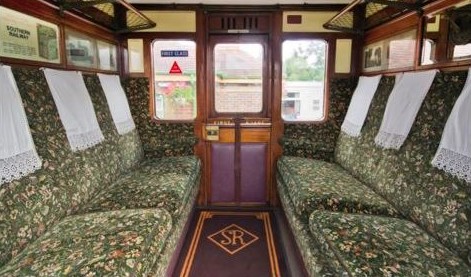 Return trip in our standard carriages.
Book online to reserve your seats. You'll have your own compartment if you pre-book as a group of 4 or more. Smaller groups may be allocated a compartment with up to 5 people from no more than 2 households.
Entry to all our facilities at Havenstreet station, including our Train Story Discovery Centre
Free flying display by Haven Falconry (11:40 and 13:40 daily)
Prices may vary for some special events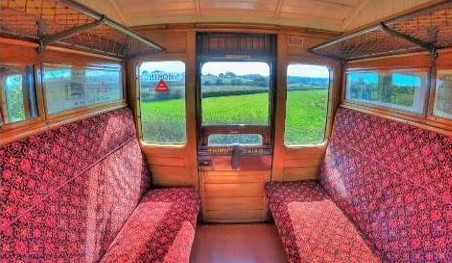 Entry to all our facilities at Havenstreet station, including our Train Story Discovery Centre
Free flying display by Haven Falconry (11:40 and 13:40 daily)
Prices may vary for some special events
Single Fares
Single fares between Wootton, Havenstreet, Ashey and Smallbrook Junction can be bought at our ticket offices (or on the train if boarding at Ashey).
Become a member – great value
Membership of the isle of Wight Steam Railway offers the best value if you plan to make two or more visits per year. You'll also receive four copies of our award-winning magazine, keeping you up to date with news from the railway.
See our membership page for further details.
Groups
Organised group visits of 10 or more fare paying passengers should be booked in advance to qualify for reduced rates. School and pre-school parties are welcome and special fares are available. For more information please contact our commercial department HERE. We also welcome enquiries from Coach Operators.
Alternatively it is possible to charter a train for the day or a special event. For an initial enquiry, please contact our commercial department on 01983 882204 or send us a message HERE.
Conditions of Booking: 
Please see our Conditions of Booking for online bookings HERE