First Class Travel
Return trip in our first-class carriages.
You and your household group will always have exclusive use of a compartment. Book online to reserve your seats.
Entry to all our facilities at Havenstreet station, including our Train Story Discovery Centre
Free flying display by Haven Falconry (11:40 and 13:40 daily)
Prices may vary for some special events
* Members ticket using one of three free travel vouchers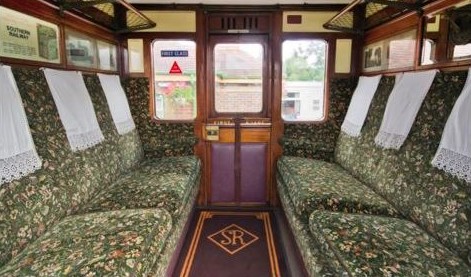 Standard Class Travel
Return trip in our standard carriages.
Book online to reserve your seats. You'll have your own compartment if you pre-book as a group of 4 or more. Smaller groups may be allocated a compartment with up to 5 people from no more than 2 households.
Entry to all our facilities at Havenstreet station, including our Train Story Discovery Centre
Free flying display by Haven Falconry (11:40 and 13:40 daily)
Includes 1 journey to both ends of the line. Tickets for additional journeys can be bought on the day at the booking office (subject to availability): £4 adults, £2 children
Prices may vary for some special events
* Members ticket using one of three free travel vouchers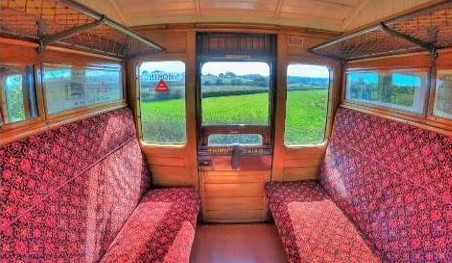 Havenstreet admission
Admission tickets aren't available online but can be bought from the booking office on the day of your visit
Entry to all our facilities at Havenstreet station, including our Train Story Discovery Centre
Free flying display by Haven Falconry (11:40 and 13:40 daily)
Prices may vary for some special events
Admission tickets don't include a train ride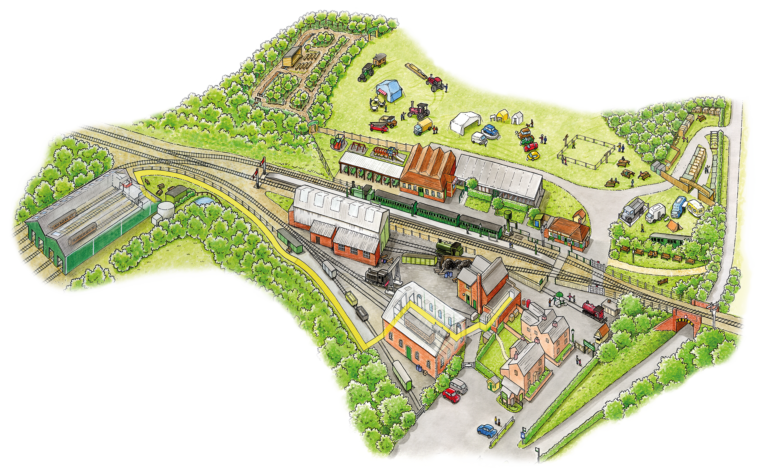 Other travel tickets
PRIV card holders: For staff who work in the rail industry and hold a valid Rail Staff Leisure Card. Tickets must be booked in advance online. Please show your card at the booking office when collecting your tickets. Adults: £4.50, Child: £2.25
HRA card holders: FREE travel. Tickets must be booked in advance online. Please show your card at the booking office when collecting your tickets.
Carers: Disabled visitors are entitled to one free carer ticket when purchasing a regular ticket. Please present one of the following at the booking office when collecting carer tickets: evidence that you receive Personal Independence Payment (PIP), Disability Living Allowance, or  Attendance Allowance Book, Disabled Persons Railcard,  Certificate of Visual Impairment, or a Disabled Identification Card. Free tickets for carers aren't available online but can be obtained from the booking office on the day of your visit.
Membership – great value
Membership of the Isle of Wight Steam Railway offers the best value if you plan to make two or more visits per year. You'll enjoy 3 free train journeys, unlimited entry to Havenstreet station, plus four copies of our award-winning magazine, keeping you up to date with news from the railway. See our membership page for further details.
Single fares
Single fares between Wootton, Havenstreet, Ashey and Smallbrook Junction can be bought at our ticket offices (or on the train if boarding at Ashey).
Group fares
Organised group visits of 10 or more fare paying passengers should be booked in advance to qualify for reduced rates. For more information please contact our commercial department HERE.  School and pre-school parties are welcome and special fares are available.
Conditions of Booking: 
Please see our Conditions of Booking for online bookings HERE