Book Tickets
Tickets from Havenstreet – see FAQ below for tickets from Wootton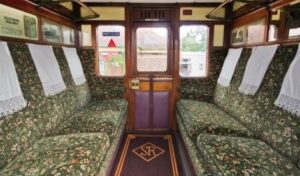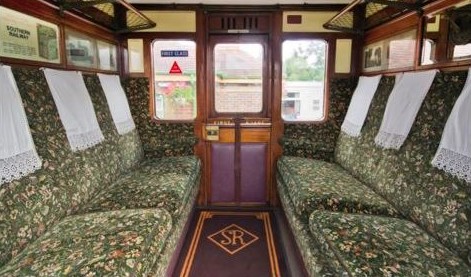 Adult: £22.50
Child (5-17 years): £11.25
Infant (0-4 years): FREE
Family (2 adults, 2 children): £57.00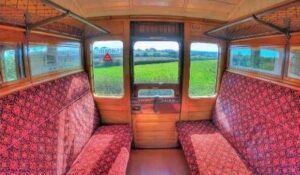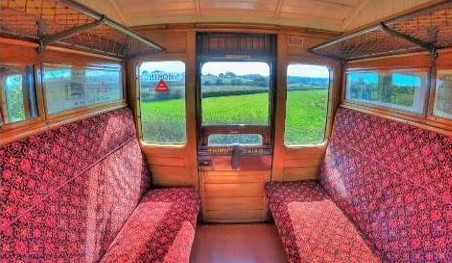 Adult: £14.50
Child (5-17 years): £7.25
Infant (0-4 years): FREE
Family (2 adults, 2 children): £37.00
Rover Tickets and Special Events
IWSR members, season ticket holders, HRA pass holders and passengers with staff travel cards can now book tickets and reserve seats online. Please ensure that you present your relevant membership card or passes at the booking office.
Frequently Asked Questions
DO I NEED TO PRE-BOOK?
We'd strongly recommend booking on-line in advance so that we can reserve a compartment on your chosen train. Many of our trains have been completely sold out in advance.
Any unsold compartments will be on sale at our ticket office
Members are advised to book online too
Pre-booking is essential if you intend to board the train at Smallbrook Junction or Wootton
IS MY TICKET FOR A RETURN JOURNEY?
Yes, your ticket includes one complete round trip on the line.
Most visitors start their journey at our main station at Havenstreet, mid-way along the line. Your ticket includes all the facilities at Havenstreet, including our Train Story Discovery Centre, and falconry displays (11:40 and 13:40 each day). Please allow plenty of time to explore Havenstreet, especially if you have booked an afternoon train.
CAN I BOOK A TICKET FROM SMALLBROOK JUNCTION?
Island Line trains are not running to Smallbrook Junction until 1 November 2021 while upgrade works take place. There is therefore no public access to this station. See details of replacement buses from Ryde to Havenstreet HERE
HOW DO I BOOK A TICKET FROM WOOTTON?
Wootton station is ideal for anyone arriving by bus. See the Getting to the Railway section of our website.
If you're travelling by car its generally easier to drive a further 5 minutes to Havenstreet station where there is a large free car park.
Wootton passengers can travel in our unreserved compartments for the 6 minute journey to Havenstreet. Please book online for your longer return journey back to Wootton.
HOW MANY PEOPLE DOES A FAMILY TICKET COVER?
This covers 2 adults and 2 fare paying children (age 5 – 17 years). Infants 0 – 4 years travel for free.
CAN DOGS TRAVEL ON THE TRAIN?
Yes, well-behaved dogs are welcome on all our trains
Please book online for the humans in your party; please buy a dog ticket (£3) at the booking office when you arrive)
HELP, I'VE BOOKED ONLINE BUT NOT RECEIVED MY TICKETS, OR BOOKING CONFIRMATION – WHAT DO I DO?
We won't send your tickets in advance. You'll just need your 5-digit reference number – the staff at the booking office will use this to issue your ticket and seat reservations
Occasionally our confirmation emails get blocked (particularly to Hotmail addresses) or end up in 'junk' folders. Don't panic if you don't have a confirmation – the team at our booking office will be able to find your booking.
WHAT DAYS ARE YOU OPEN?
WHEN TIMES ARE THE TRAINS?
Please see our Timetable HERE
We have adjusted our timetable to avoid crowding at Havenstreet station, and to allow more time to clean our carriages between journeys
DO I NEED TO WEAR A FACE COVERING?
You don't require a face covering on the train whilst on the train.
From 19th July you won't need a face covering in any of our indoor buildings.
WHAT ABOUT VISITORS WITH ADDITIONAL NEEDS OR RESTRICTED MOBILITY?
A wheelchair accessible carriage will be part of every train. Please book online, then either call us on 01983 882204 or email us at info@iwsteamrailway.co.uk so that we can reserve seats in this carriage.
See our website for further information about accessibility HERE.
Please see our Conditions of Booking