During your visit to the Railway the majority of the staff you have seen will have been volunteers – the driver, the fireman, the booking office clerk, the signalman and the catering staff. What you may not have noticed is the large number of backroom staff who carry out the restoration and maintenance work that keeps the Railway in first class condition. All are united in our aim of restoring and operating our section of Isle of Wight Railway as it used to be.
Our volunteer staff are of all ages and backgrounds – male and female – some joined as school children, some when they retired. Some have vital engineering skills, others are totally unskilled. All are equally welcome and have a part to play in the never-ending task of keeping the Railway and its equipment in tip-top condition. There are always vacancies in all departments and new volunteers are always warmly welcomed to the small, friendly team who keep the Railway's wheels turning. Please download our Volunteer Leaflet HERE for more information, and read on for details of some of the opportunities available:
LOCOMOTIVES
For those interested in the operation and repair of our historical locomotive fleet there's our Mechanical Engineering Department. Join the workshop staff and assist in the restoration and maintenance of the fleet, or perhaps start as a Locomotive Cleaner and progress to Fireman and Driver. See the latest Mechanical Engineering Update for details of the department's activities.
You might also want to find out about 'The Sunday Gang' – a team of regular volunteers, young and not-so-young, contributing to specific loco projects each weekend.
LOCOMOTIVE WORKS
Looking for something interesting to add to your CV or want to help maintain history?
Working in the Locomotive Works can give you a tremendous feeling of satisfaction as you see the engine you have worked on actually out on the track pulling a train full of visitors, or on a goods train being photographed by excited enthusiasts.
What Can I Do?
Restoring and maintaining a fleet of historic locomotives requires dedication and a wide range of engineering skills. Cleaning, painting and greasing spare parts is just as vital as machining a complicated component, so all levels of experience and ability are welcome. Many of the skills we need no longer exist outside the heritage railway world but we can teach them to people with the right aptitude.
Whatever your engineering skills – we can use them within the Locomotive Works to keep the steam and diesel engines working and looking great. Even the ones awaiting restoration need regular maintenance to stop them from deteriorating. It doesn't have to be a regular weekly commitment, although that would be fantastic, just a few hours a month can be a real help.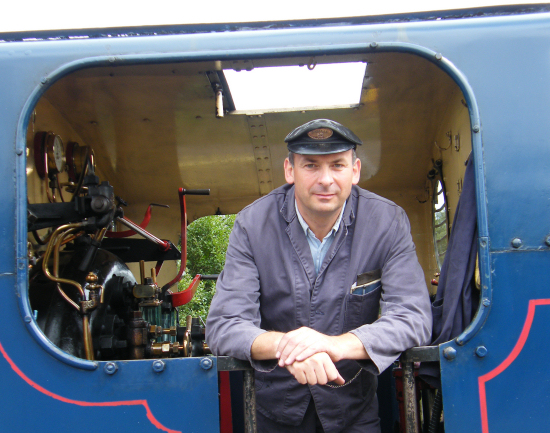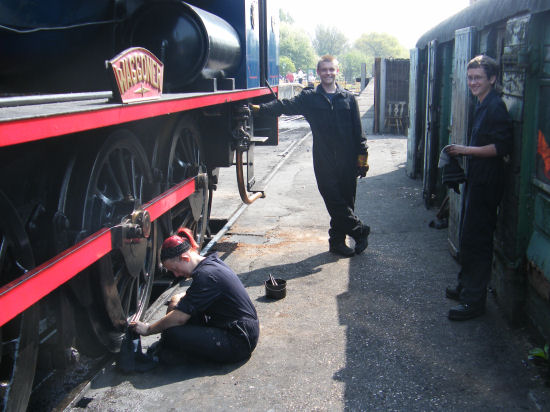 Infrastructure
Responsible for the trackwork and lineside fencing – It's all healthy outdoor work! Monthly working parties are organised to tackle important tasks requiring a large team, and regular weekly gangs tackle lineside clearance and fencing renewals. The Civil Engineering Department is responsible for looking after our track, bridges and signals.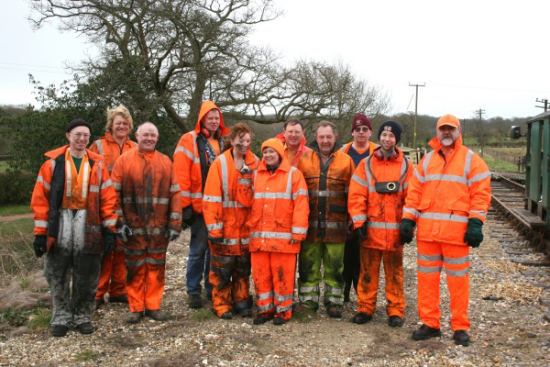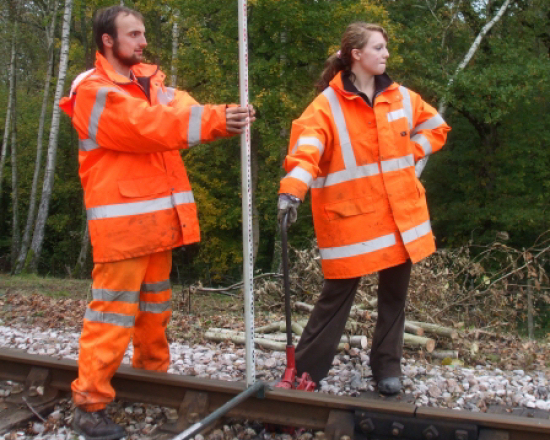 OPERATING
The Operating department is probably one of the most diverse departments on the Steam railway. We cover a number of operations, including Porter Ticket Collector, Station Foreman, Guards and Signalmen.
As a member of the Operating department you along with the others on the Team will very often be the face of the Railway. We need Staff in all areas of Operating.
If you would like to join our busy team, you will be made most welcome. Starting as a Porter you will after a qualifying period have the opportunity to take up further training toward Station Foreman, Guard or even Signalman if that is what you would like to do?
If you are outgoing, a team player, and feel that you would like to be part of a vibrant team then get in touch with our Volunteer Coordinator.
BOOKING OFFICE / CUSTOMER SERVICE
Our booking clerks are usually the first people our visitors meet when they arrive at our railway.
They work in our booking office(s) at Havenstreet, our lovely Edwardian booking office at Wootton and 'new' Southern Railway themed station at Smallbrook Junction.
What is a 'Booking Clerk'?
The first face a visitor sees when they come to our Railway could be you, a friendly face who will meet and greet, give them advice on what they can see and do and sell them a ticket and a guide book. These days our booking clerks use a modern Epos (till) system which is very easy to use and full training is given.
Volunteering positions are on a rostered shift basis which can be worked to fit in around your existing lifestyle. If you can spare some time and have good people skills we want to hear from you.

STATION MAINTENANCE
With four stations to maintain there is work to suit all interests and abilities from gardening to painting, carpentry to bricklaying.
Working in the Estates department, you will be part of a team that ensures our buildings, facilities and grounds are maintained in good order so that staff can work safely and efficiently and our visitors enjoy their visit to the railway.
What Can I Do?
During the operating season a great deal of effort goes in to cleaning and maintaining our visitor support facilities and keeping the grounds looking attractive. Out of season, repairs, cleaning and painting have to be completed in preparation for the next year.
Gardening, carpentry, building, painting, cleaning, lifting and shifting are all skills that this department can use, It can be a thankless task as, in general the public will only notice what you do when you don't do it, but you will know the valuable contribution made to keeping our railway in the top league of attractions on the Isle of Wight.
CARRIAGE & WAGON
Join the team responsible for the upkeep of our unique collection of Victorian and Edwardian carriages.
Here at the Isle of Wight Steam Railway we are proud of our unique collection of historic wooden bodied carriages and wagons. Some of these were saved when steam ended in 1966 but many have been restored after many years as holiday chalets or garden sheds.
None of this could have happened without the dedication of our volunteers over the last forty years. They have put in countless hours to restore these historic vehicles to their original condition. However, we have many others still in a near derelict state and would welcome any help you can give us. That wonderful paint finish on the carriages doesn't just happen. Many hours are spent on the careful preparation, rubbing down and painting to achieve the end result. Interior varnish, upholstery and trim also take up many dedicated hours.
What can I do?
Whether you like the idea of upholstery, painting, carpentry or even a little welding we can find a job for you. Experience, while welcome, is not necessary as full training will be given.
Our enthusiastic team includes people from a wide variety of backgrounds, men and women, young and not-so-young, so whatever your background you can be assured of a warm welcome.
The Railway has a dedicated Carriage and Wagon Workshop, financed largely by the Heritage Lottery Fund, which provides comfortable working conditions whatever the weather.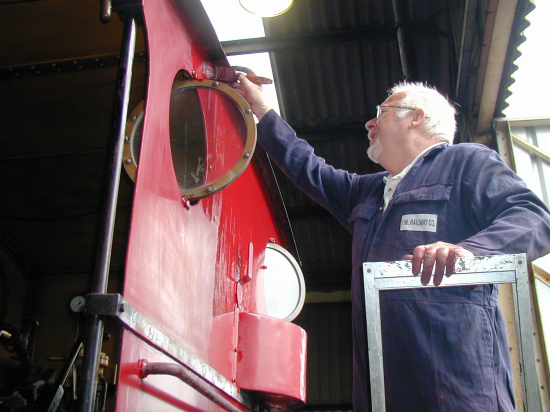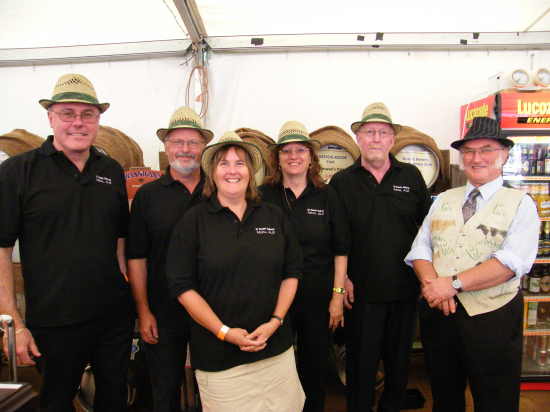 SPECIAL EVENTS
The Railway hosts numerous Special Events throughout the year, The August Bank Holiday Steam Show, Real Ale Festival, Santa Specials and the 1940s Experience to name but a few. Each event is managed by a dedicated team. It's great fun with with jobs to suit all tastes – Real Ale Festival Bar Staff, Steam Show Rally Marshalls, and even Santa's Elves!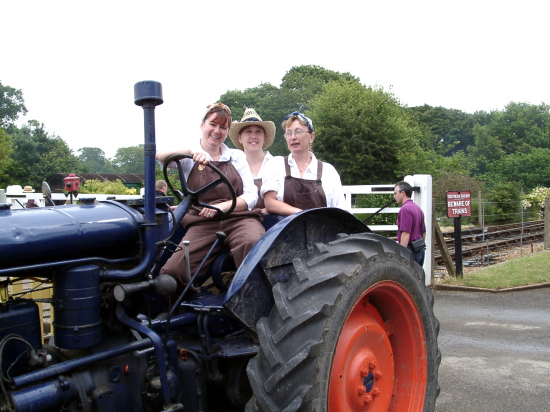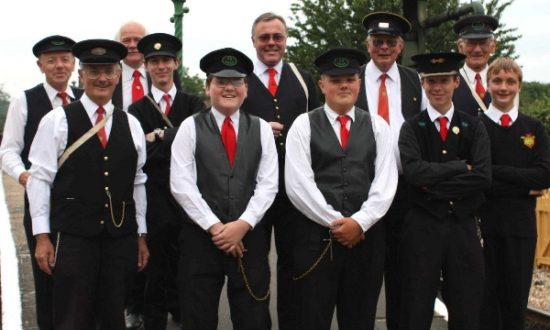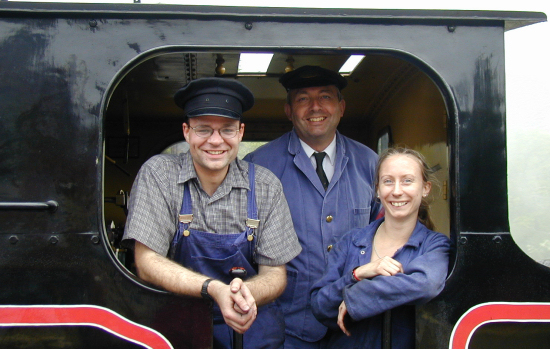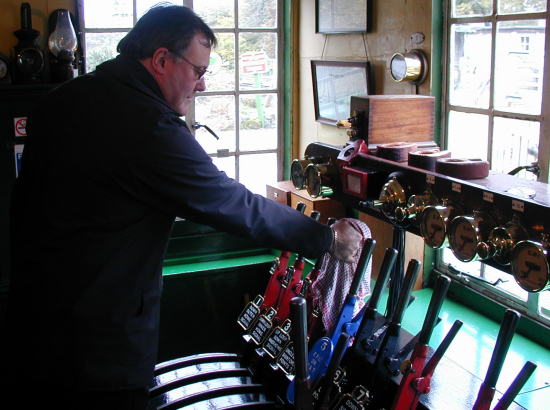 TRAIN STORY GUIDES
Opened in 2014 our £1.2million Train Story Discovery Centre has proved an enormous success.
If you enjoy the Railway, like speaking to people and can spare a little time, then you may be ideal to join the Train Story Volunteer Guide team. A knowledge of Island railways will help but is not essential as training will be provided.
To read more about our Train Story Visitor Centre click HERE
If you'd like to find out more or would like to come for a 'taster' please contact our train story team on 01983 882204 or send us a message HERE.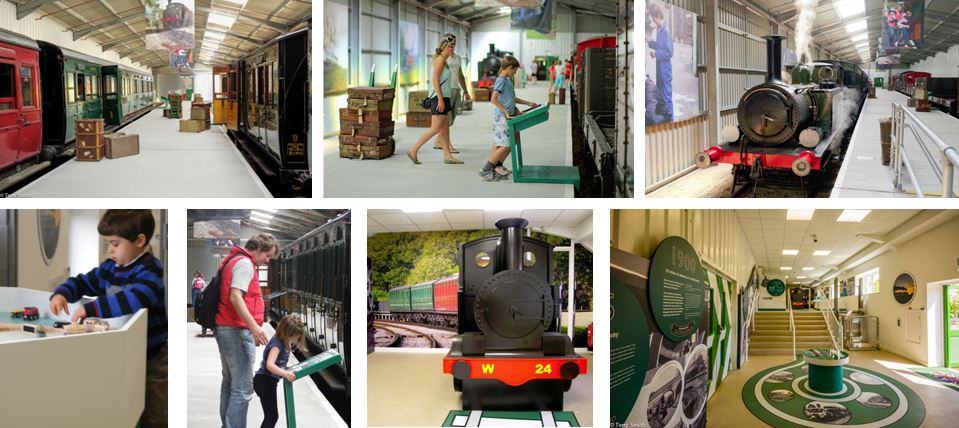 CONTACT
If you have a little spare time to offer us, whether you have any special skills or not, or are just looking for a pleasant interest and the chance to increase your circle of friends then please contact our volunteer coordinator who will be pleased to arrange a visit to the Railway and show you around the various on going projects and tasks in hand on 01983 882204 or send us a message HERE.
You can also download our Volunteer Leaflet HERE.
VOLUNTEER FACILITIES
There is more to being a volunteer on the Railway than work. A range of social activities is also available to our workforce. We also offer purpose-built accommodation for volunteers wishing to stay overnight.