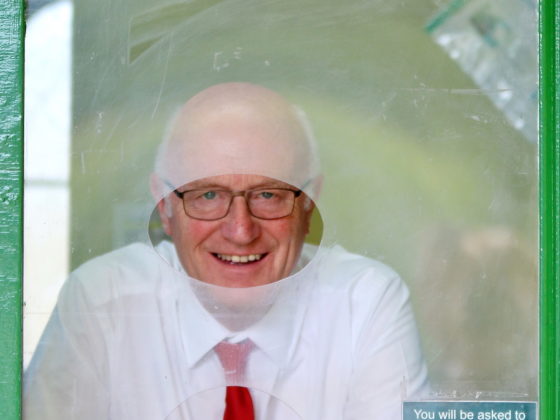 Booking Clerks
Our booking clerks are the first face a visitor sees when they come to our Railway. As well as selling a ticket and guide book, they also provide a welcoming face, and information that helps our visitors get the most out of their day. Most visitors arrive at Havenstreet, where we'll often have two, or sometimes three booking clerks on duty each day. We also have volunteers at Wootton and Smallbrook Junction stations.
Ideal for: Anyone who loves meeting people and making them feel welcome.
Need to know: You'll need to be comfortable handling money, and using our modern tills (full training will be given).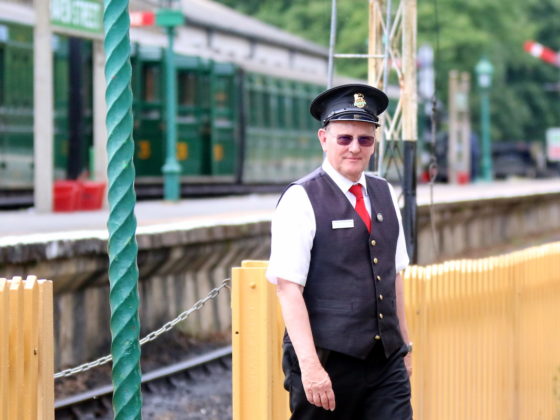 Operating Team
Our Operating Team is our largest group of volunteers who are busy whenever we run trains. Roles include porters, ticket collectors, guards and signalmen. These are essential for ensuring the safety of our visitors, as well as enabling them to enjoy their day. With lots going on, teamwork is essential to keep our trains running safely and on time. Find out more about a  typical day of a guard or platform porter.
Ideal for: Volunteers who enjoy meeting our visitors and being at the heart of the action.
Need to know: Our platform team are outside and on their feet all day. Some roles such as platform foreman, guards and signalman are 'safety critical' which means you'll need take a medical check, and be able to demonstrate your competence.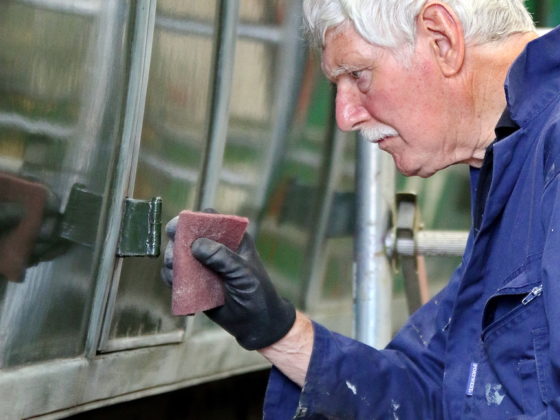 Carriage & Wagon Restoration
We're very proud of our historic carriages which form the most complete collection of any heritage railway in Britain. Some were saved at the end of steam in 1966, whilst others have been painstakingly restored after years as chalets or garden sheds. We have skilled carpenters, upholsterers, painters and metalworkers who work with our extensive team of volunteers to achieve magnificent results.
Ideal for: Those who enjoy using traditional skills, or learning new ones.
Need to know: Results don't come quickly. A complete carriage restoration usually takes 4 or 5 years; however there's an enormous sense of satisfaction when a project is completed.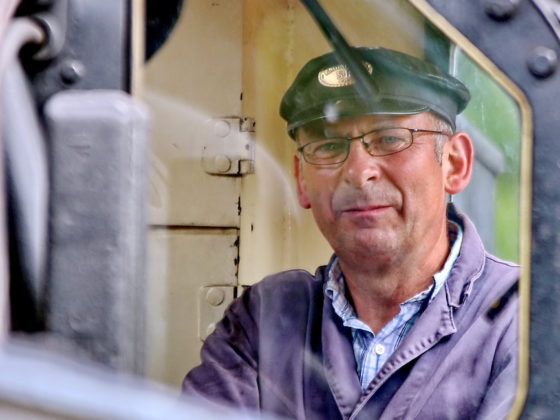 Locomotives
Restoring and maintaining a fleet of historic steam locomotives requires dedication and a wide range of engineering skills. If you're an experienced engineer there is always jobs to do in our machine shop or with our locomotive fitters. Cleaning, painting and greasing spare parts are just as vital and will help you gain the knowledge or how a locomotive works that will enable you to progress to become a fireman or driver. Find out more about a typical day of a locomotive volunteer or fireman.
Ideal for: Those with an interest in engineering who love working with our steam locomotives up close.
Need to know: It takes several years to train to become a fireman, and then a driver. This is a responsible job, so a regular volunteering commitment is needed to learn the workings of each locomotive, and gain experience on the footplate.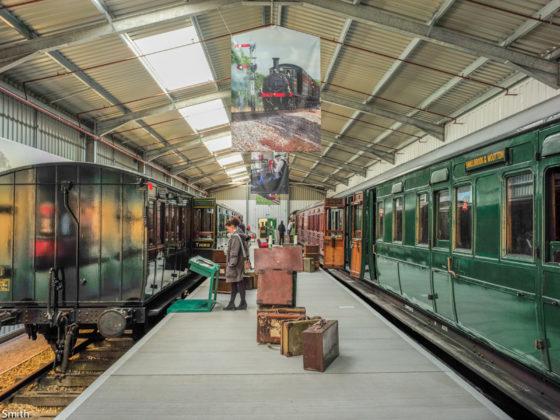 Train Story Guides
Opened in 2014, our Train Story Discovery Centre has proved a great success. The building houses our historic rolling stock that isn't in use on the line; many visitors take time to explore our fascinating collection. Each day our volunteers welcome our visitors and give occasional guided tours of the building. There's usually time to talk to our visitors and share stories.
Ideal for: Working indoors this is well suited to anyone who enjoys a less physically demanding role meeting our visitors.
Need to know: A bit of knowledge of the island's railways can help, but isn't essential.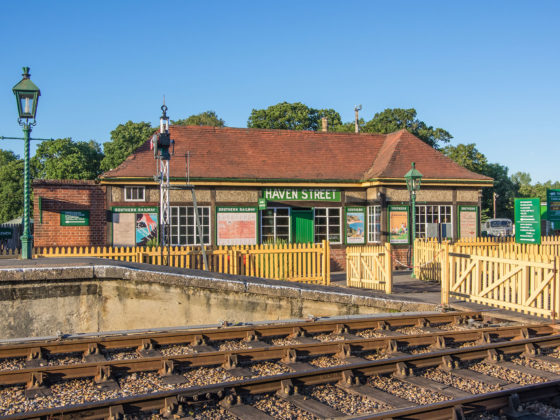 Administration & Finance
There's always lots going on behind the scenes to keep the railway running. With a £2million turnover, and over 400 people to co-ordinate, our volunteers support our paid staff carrying out these essential functions.
Ideal for: We're always keen to hear from people who have specialist experience of finance, fundraising, volunteer management or marketing.
Need to know: Volunteers can particularly support our finance team at Havenstreet, whilst other roles can be done at home and may lend themselves to those living further away.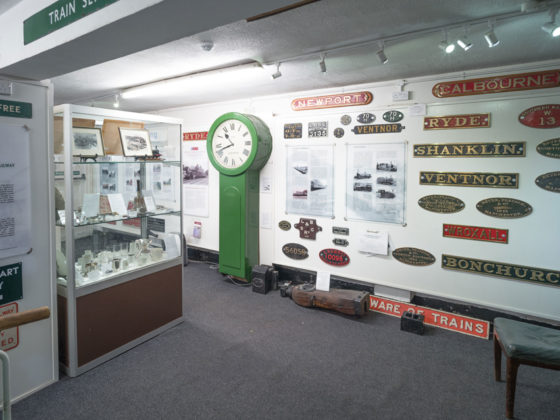 Heritage & Learning Team
As an accredited museum we have a rich collection of photographs, artifacts and documents relating to the Isle of Wight's railways. Our volunteers get involved cataloging archives, filing archives and preparing exhibitions for public display. Other volunteers welcome school groups and introduce them to the importance of railways in the island's history.
Ideal for: Volunteers with an interest in history who enjoy working with fascinating objects.
Need to know: Some railway knowledge and IT skills are both useful, but isn't essential.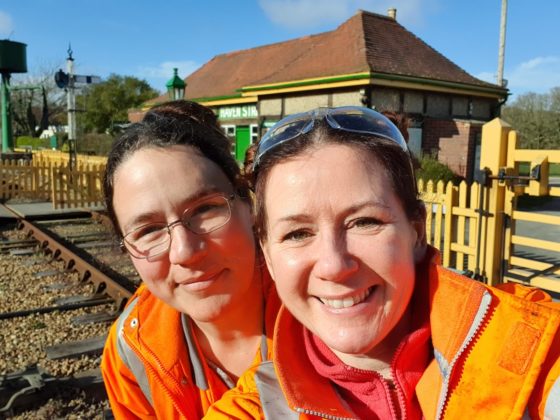 Track & Lineside maintenance
Our infrastructure team look after our track and lineside. Monthly weekend working parties are organised to tackle important tasks requiring larger teams, whilst our regular 'Friday gang' meet every week to maintain our fences and keep the vegetation alongside the line in check.
Ideal for: Anyone who loves being physically active outside.
Need to know: This is active outdoor work, so a reasonable level of fitness is required.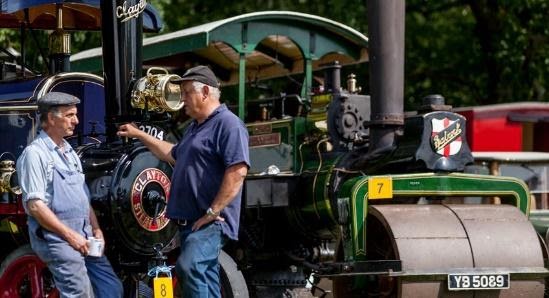 Special Events
We operate a huge range of special events throughout the year. There's always plenty to do before and after each weekend – for example setting up marquees, chairs and tables. During the event itself we need a big team to marshal cars and historic vehicles, meeting visitors, and serving in our stalls and real ale bar. Other volunteers love dressing in character and help bring events such as our Santa Specials, Wizard Week and 1940s Experience to life.
Ideal for: With so many people involved, there's something for everyone. A number of our volunteers live further afield but travel to the island to assist on our busiest weekend events.
Need to know: Our special events can be a good opportunities for our younger volunteers to get involved; though you'll need to be 18+ to serve in our bar.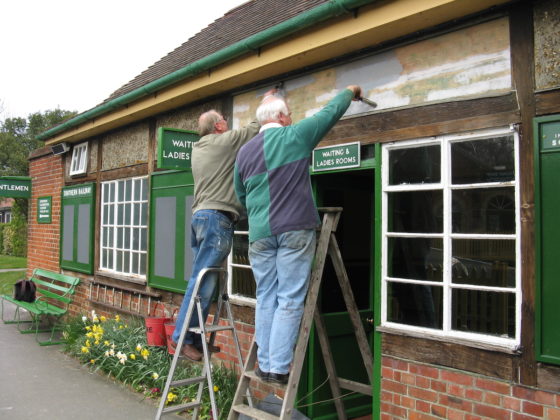 Station maintenance
We take great pride in the appearance of our stations and gardens, and always aim to present a smart and professional image to our visitors. This doesn't happen by accident – our volunteers work throughout the year painting, cleaning, building and gardening to keep everything in great condition.
Ideal for: Those who enjoy putting their practical DIY or gardening skills to good use.
Need to know: Most work takes place at Havenstreet, however we also need volunteers to look after our smaller stations at Wootton, Ashey and Smallbrook Junction.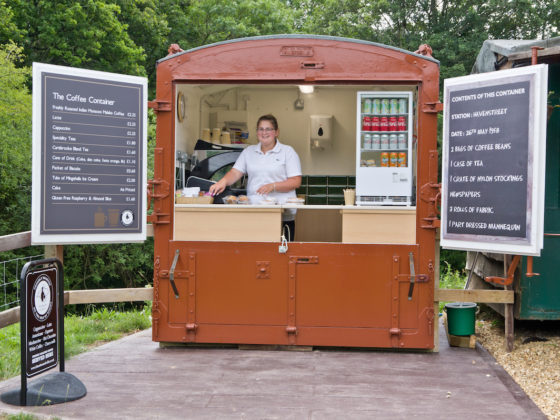 Shop & Catering
Our shop and catering facilities are essential for generating money for the railway, and keeping our visitors happy. Our well-stocked shop is almost-entirely manned by volunteers. As well as our refreshment room our volunteers also operate our popular 'T' Junction and Coffee Container refreshment kiosks.
Ideal for: Anyone who enjoys meeting our visitors and ensuring that they have a great day.
Need to know: Our coffee machine might look a bit daunting to start with, but full training will be given.