To promote lineside photography, the IWSR have produced a map showing the best vantage points for photographing our trains.
The map is available below or to download HERE
The places shown all have immediate public access and no additional permission is required from the railway, this does not permit you to be on or about the track. However, you are responsible for your own safety.
This initiative is to improve our trackside safety and in the future the issuing of trackside permits for photography will be restricted.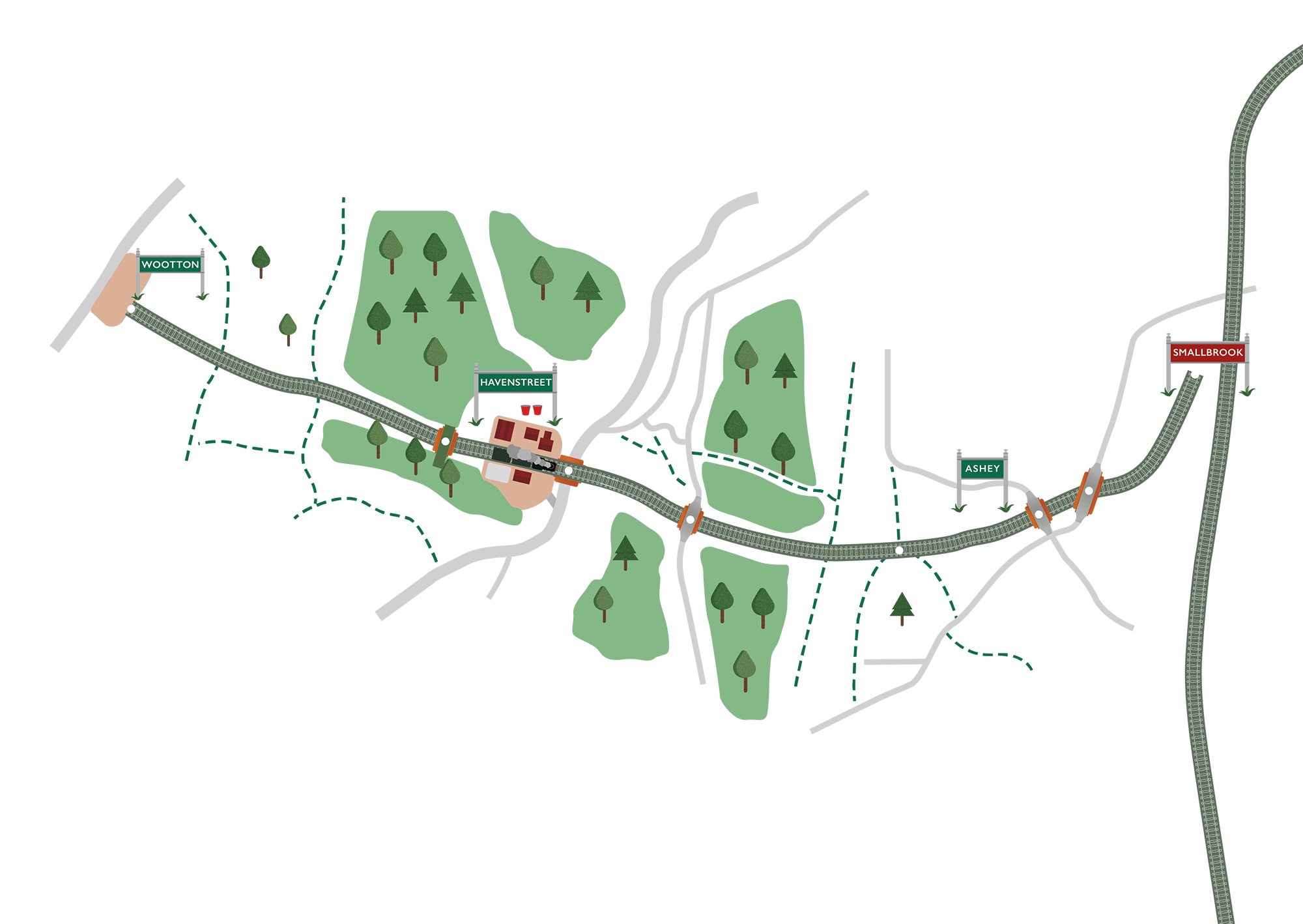 Smallbrook Junction Station
Calloways crossing
Whitefield Farm crossing
Ashey Road Bridge


(Long Arch)
Deacon's Lane bridge


(Br. 4)
Ashey Station
Ashey Grounds crossing
Rowland's Lane bridge


(Br. 6)
Havenstreet signal box
Woodhouse crossing
Packsfield crossing
Wootton Station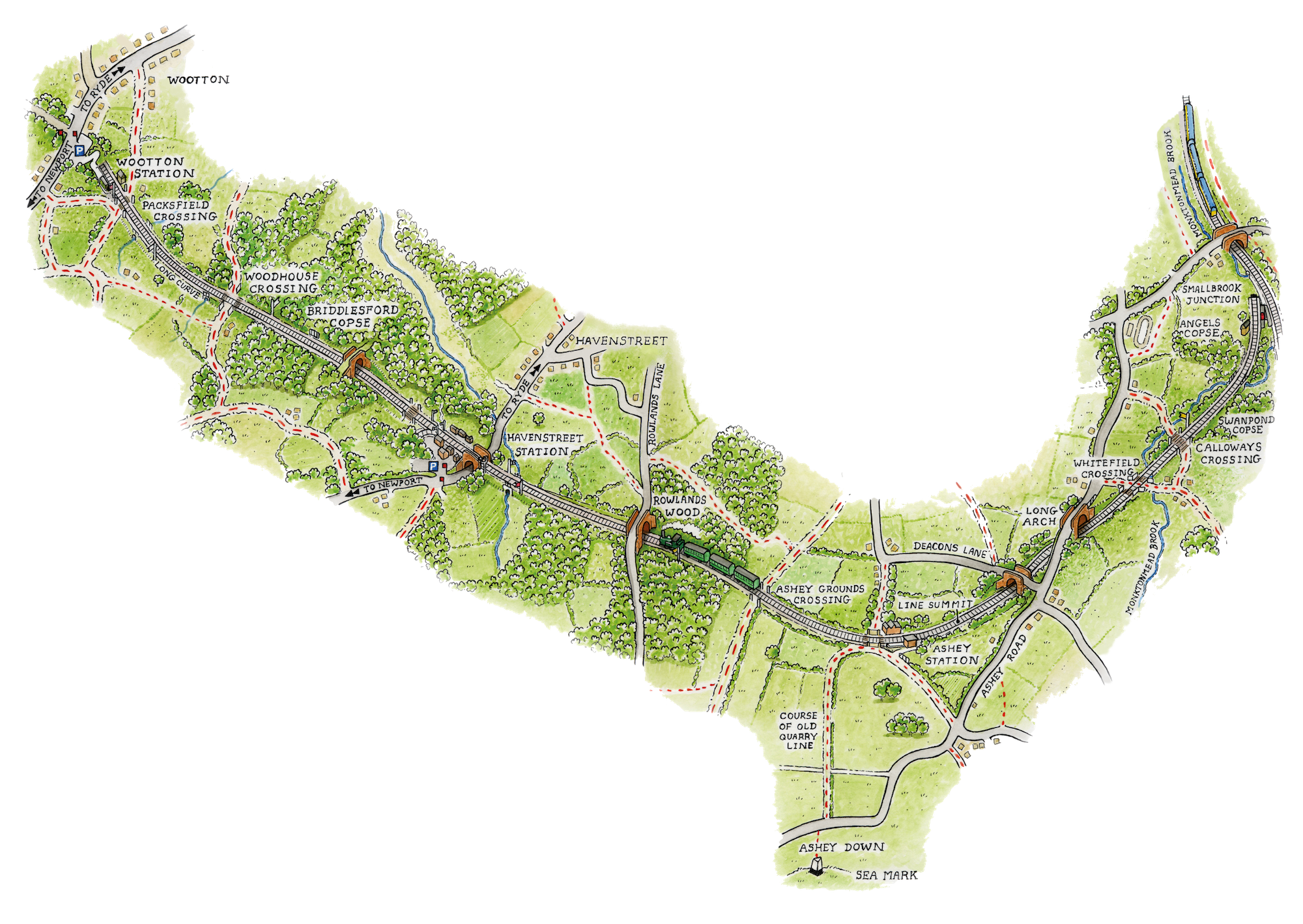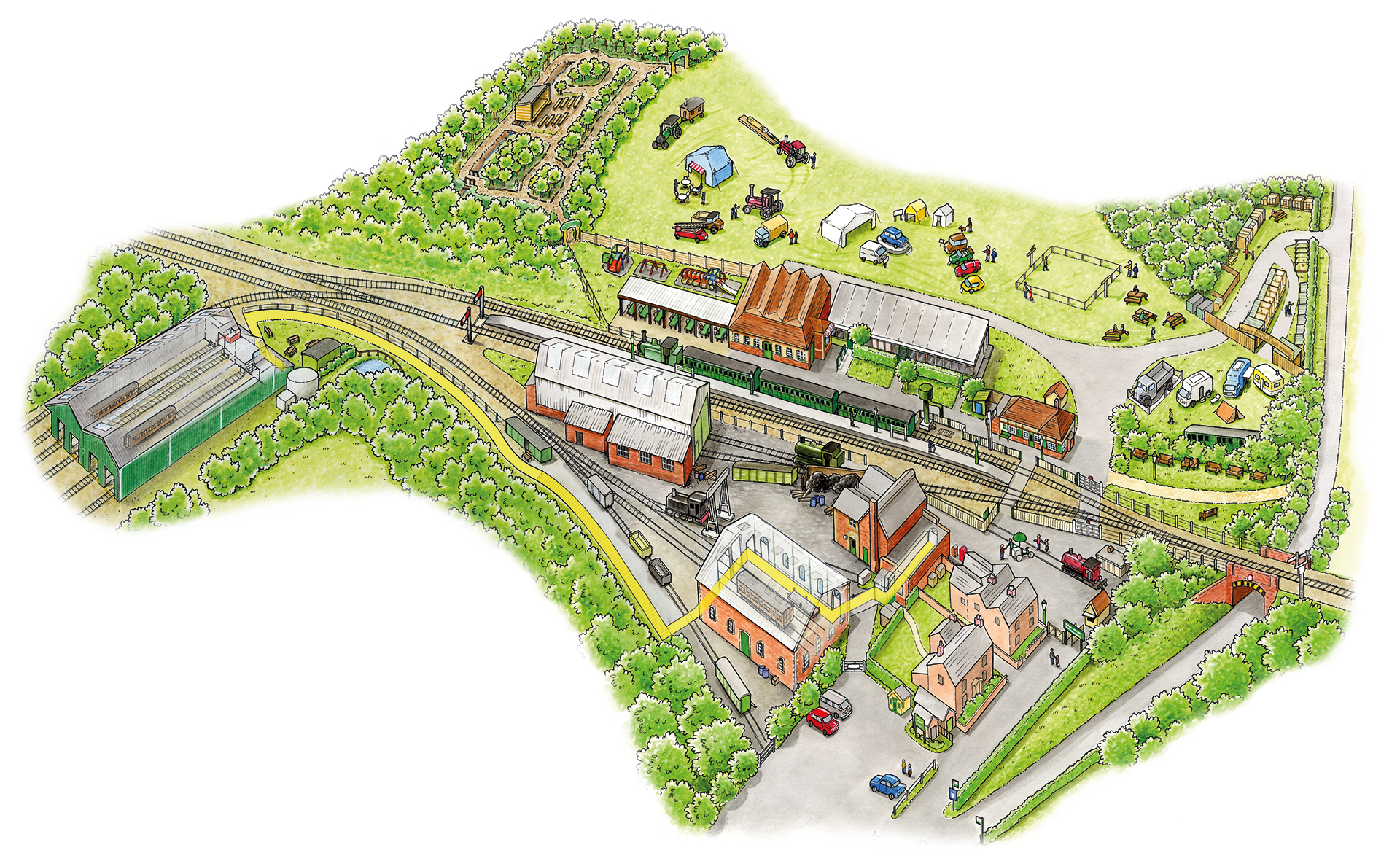 Train Story



Step inside our award-winning interactive Train Story Discovery Centre where the magic of the stea m engine comes alive. Experience the sights, sounds and atmosphere of railways gone by.
Booking Office
Free Parking
Station Garden
The Train Ride


The railway runs five miles from Smallbrook Junction through Ashey and Havenstreet to Wootton. We will start our tour of the line at Smallbrook Junction and take you to Wootton; stopping at all stations along the way - your train ticket is valid for unlimited travel on the day of ticket issue, so please ride as much as you wish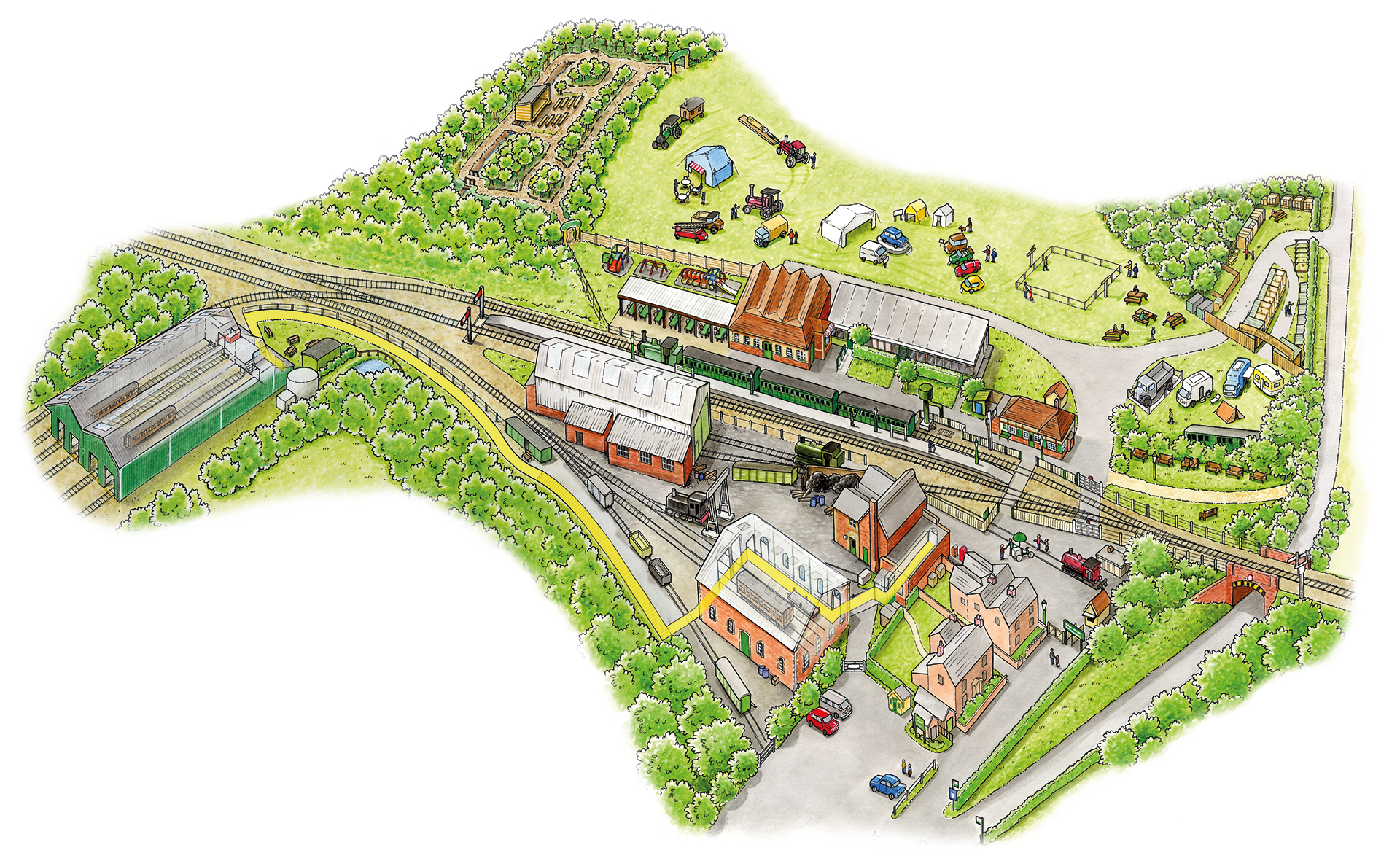 Mute
Towards Wootton
Towards Ashey
Ashey Station
accessible Accessible Toilets
Speak to our staff for further assistance if required.
local_parking
accessible
Toilets
accessible
accessible
Back to Map
Haven Falconry


Home to the Island's largest bird of prey collection. With over 24 species, it's a must-see attraction when visiting the Steam Railway. (charged separately)
Heritage Vehicle Display