Our Events Barn is Open!
The Isle of Wight Steam Railway is pleased to announce the opening of our new Events Barn.
The Railway now operates a huge number of Special Events throughout the year, ranging from our popular Annual Steam Show and 1940s Experience, to our Cider & Cheese Festival, Santa Specials and Fright Night. The new barn offers a large 360 square metre facility, giving extra capacity and flexibility. In addition the building will provide additional undercover seating on wet days, plus much needed extra toilets.
The building was supported by grant of £116,000 from the European Agricultural Fund for Rural Development. This was supplemented by generous legacies and donations from the Railway's supporters.
Construction commenced in January 2020 and continued throughout the Coronavirus shut-down. Work was undertaken by local firm Stoneham Construction based in Havenstreet, supported by a team from Evans Buildings from South Wales, who built the steel frame. The project was managed by Phillip Pike of  Island-based Contracting Solutions. Work was completed just before the Railway reopened to the public on 12 July.
"We're delighted that this new facility is now open", explained Steve Backhouse, General Manager. "The construction team have done a great job in unusual circumstances, and produced a top-quality building.  The additional under-cover space will be much appreciated by our visitors, and will allow us to enhance our programme of Special Events."
Isle of Wight Steam Railway All-Weather Tourist Facility
This project involves the construction of a sympathetically designed agricultural-style building to house substantial new covered visitor and events space for year-round use, plus associated storage for special events equipment, new toilets, bar and basic kitchen facilities.
It is part funded by the European Agricultural Fund for rural Development.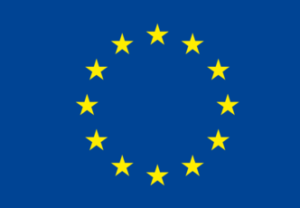 The European Agricultural Fund for Rural Development
Europe investing in rural areas