History
Our Push-Pull set comprises LCDR Saloon Brake Third 4112 and LCDR Saloon Composite 6369. Both of these coaches, originally six wheelers, worked together on the Sheppey Light Railway. In 1924 the Southern Railway had them sent to Lancing works in Sussex for conversion to Push-Pull operation. Both vehicles lost their centre pair of wheels, 4112 becoming a Push-Pull driving trailer. In this configuration the train could be driven from the leading carriage, with the fireman remaining on the locomotive.
Together the set worked mainly on the Merstone-Ventnor West branch although it did also work occasionally on the Freshwater and Bembridge lines.
Set 484 was withdrawn in 1938 and both carriage bodies sold out of service to become bungalows, 4112 at Gurnard Marsh and 6369 at Newtown.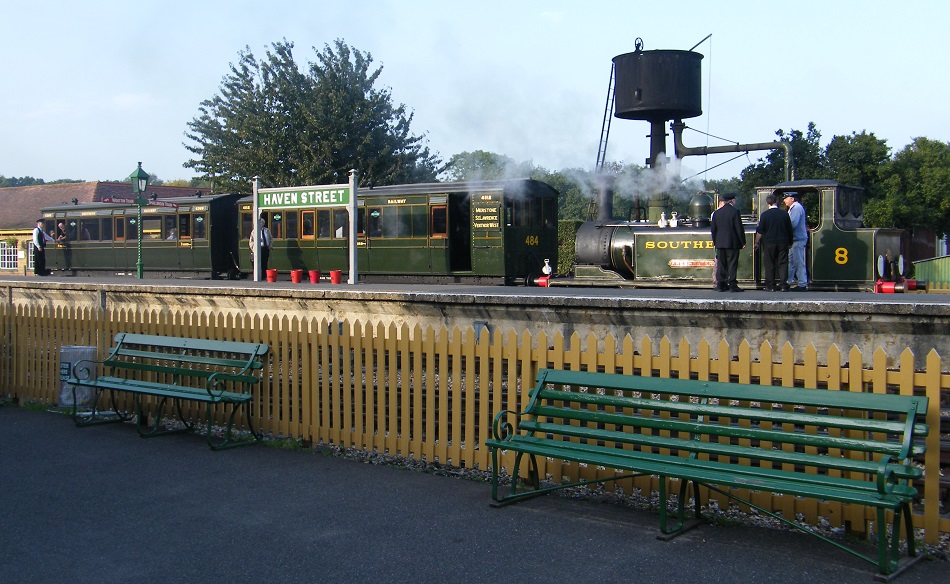 Both bodies were eventually acquired by the Isle of Wight Steam Railway and returned to service, mounted on former Southern Railway parcels van underframes. Set 484 is now in regular passenger service and, when hauled by an olive green 'Terrier', is truly a recreation of travel from a bygone age.
The push-pull set runs regularly on the line as part of our train of Victorian 4-wheeled carriages, and occasionally as a two-carriage set.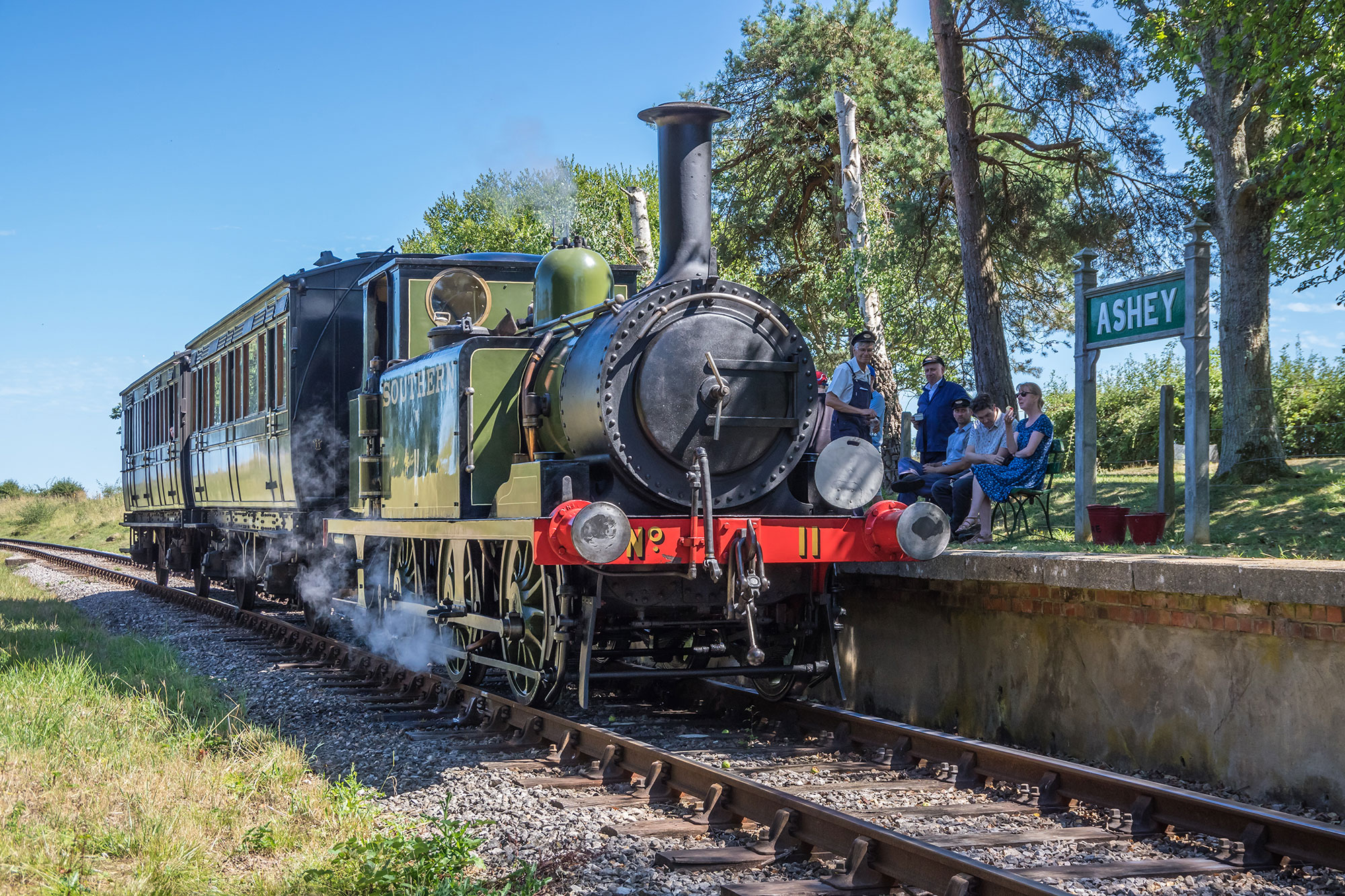 Video
Join Train Story lead guide, Roger Fruen, on a tour of our push-pull set.