Full day itinerary
From Southsea via the Hovercraft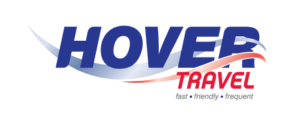 A visit to the Isle of Wight Steam Railway is much more than a train ride with lots to see and do at Havenstreet station. This full-day itinerary enables you to travel to the Steam Railway from Southsea using the Hovercraft and Island Line train.
11:00 Hovercraft
Depart Southsea at 11:00 for the 10 minute crossing to the Isle of Wight. Upon arrival at Ryde, cross the footbridge to the adjacent Ryde Esplanade station.
Alternative Itinerary

On Red Timetable days, you could catch an earlier hovercraft at from Southsea at 10:00, which will get you to Smallbrook Junction for the steam train at 11:13.
11:47 Island Line
Depart Ryde Explanade at 11:47 for the 6 minute journey on the electric railway to Smallbrook Junction. Cross to the adjacent platform where your steam train will be waiting in the platform.
Changing trains at Smallbrook Junction is simple and straightforward – just walk up the connecting ramp between the two platforms and collect your ticket at the booking office.

Then hop aboard one of our Edwardian or Victorian carriages for your steam train journey!

Alternative Itinerary

On Red Timetable days, you could catch an earlier hovercraft at from Southsea at 10:00, which will get you to Smallbrook Junction for the steam train at 11:13.
11:58 Steam Train journey
Settle back in your traditional Edwardian or Victorian carriage for your journey through the beautiful Isle of Wight countryside hauled by one of our magnificent steam locomotives. All our carriages have traditional compartments – book online to reserve a compartment for your family.
Listen as your steam locomotive works hard to haul your train and watch out for deer and red squirrels as you pass through the woodland.

Pass through sleepy Ashey halt and non-stop through Havenstreet station on your way to Wootton at the far end of the line. The train waits here for around 10 minutes to allow the engine to change ends.

From Wootton it's a gentle downhill journey to our main station at Havenstreet.
12:30 Havenstreet station
Arrive at Havenstreet station and soak up the atmosphere of our beautifully restored 1940s station. Havenstreet is the headquarters of the line, with lots to see and do. We'd recommend a couple of hours here to see everything – more when a special event is happening.
Why not visit our T-Junction refreshment kiosk, let the kids let off steam at our children's play area, or just relax in the station garden and watch the trains go by.

On the opposite side of the line, discover our carriage & wagon workshop; watch our skilled craftsmen at work as they restore our antique wooden-bodies carriages.

There's always lots of action in the adjacent loco yard where you can see the engines being prepared for service.

Shop & Museum

The Railway Shop is a big hit for anyone with a love of trains! Inside you'll also find our small artefacts museum which helps tell the story of the Island's railway history.

Our shop has a wide range of railway books, model railways and railway gifts – ideal for finding that elusive present for a train-mad relative!

Inside the museum you'll find a variety of fascinating and unusual objects, all connected to the Island's railways. Discover nameplates from early locomotives, historic clocks and signs, and a variety of personal objects that once belonged to members of the railway's staff.
13:00 Time for lunch
Our main Refreshment Rooms open daily from 10:30. We prepare a great selection of main dishes each day. Alternatively bring your own lunch and grab a seat in one of our picnic areas and watch the trains go by!
13:40 Birds of Prey display
Head to our events field to see the mighty Hawks and Kites take flight at our afternoon Birds of Prey display from our friends at Haven Falconry.
Free daily flying displays take place at Havenstreet each day, weather permitting.

11:40 Woodland Flights: See the owls in action on the Woodland Stage

13:40 Kings with Wings: Falcons and kites take flight in the Events Field

You can also visit our partner attraction, Haven Falconry. Tucked away in a corner of our Havenstreet station, the friendly team a are dedicated and skilled falconers who have a passion for birds of prey with over 45 years experience of handling and flying birds. Their ethos is education through fun!

Marvel at the vast collection of owls, hawks, falcons, eagles and vultures where their care and welfare is the teams utmost priority.
14:15 Train Story Discovery Centre
Head to our Train Story Discovery Centre to discover our fascinating collection of locomotives, carriages and wagons.
Train Story tells the story of the Island's Railways. Our collection spans from the Oldbury carriage, built for the opening of the Ryde to Shanklin line in 1864 to an old London Underground train that saw service on the same line until 2021.

Step inside our carriages, learn more about the history of the Ryde Pier tramway, and see our locomotives when they're not in use on the line.
15:40 Return Steam Train journey
Rejoin the steam train for your return journey to Smallbrook Junction. Settle back into your traditional compartment and be transported back to the golden age of train travel.
Enjoy views of the Isle of Wight countryside as you pass through Ashey station, then on through the woods to Smallbrook Junction.
16:04 Island Line
Hop back on the Island Line train for the short journey back to Ryde. Note: On Saturdays you'll need to travel on a different train (see below).
Alternative journeys

There are alternative options to return to Smallbrook Junction

14:00 steam train, which connects with the 14:31 Island Line train to Ryde (Red Timetable only)
14:35 steam train, which has a 45 minute wait for the 15:30 Island Line train to Ryde
15:09 steam train, which connects with the 15:30 Island Line train to Ryde (Red Timetable only)
15:40 steam train, which connects with the 16:04 Island Line train to Ryde (Mon-Fri only)

16:45 Return Hovercraft from Ryde to Southsea