It's nice to have some all-round performers' right? Much as we treasure our smaller locomotives, it is also imperative the railway maintains a pool of larger and slightly younger machines.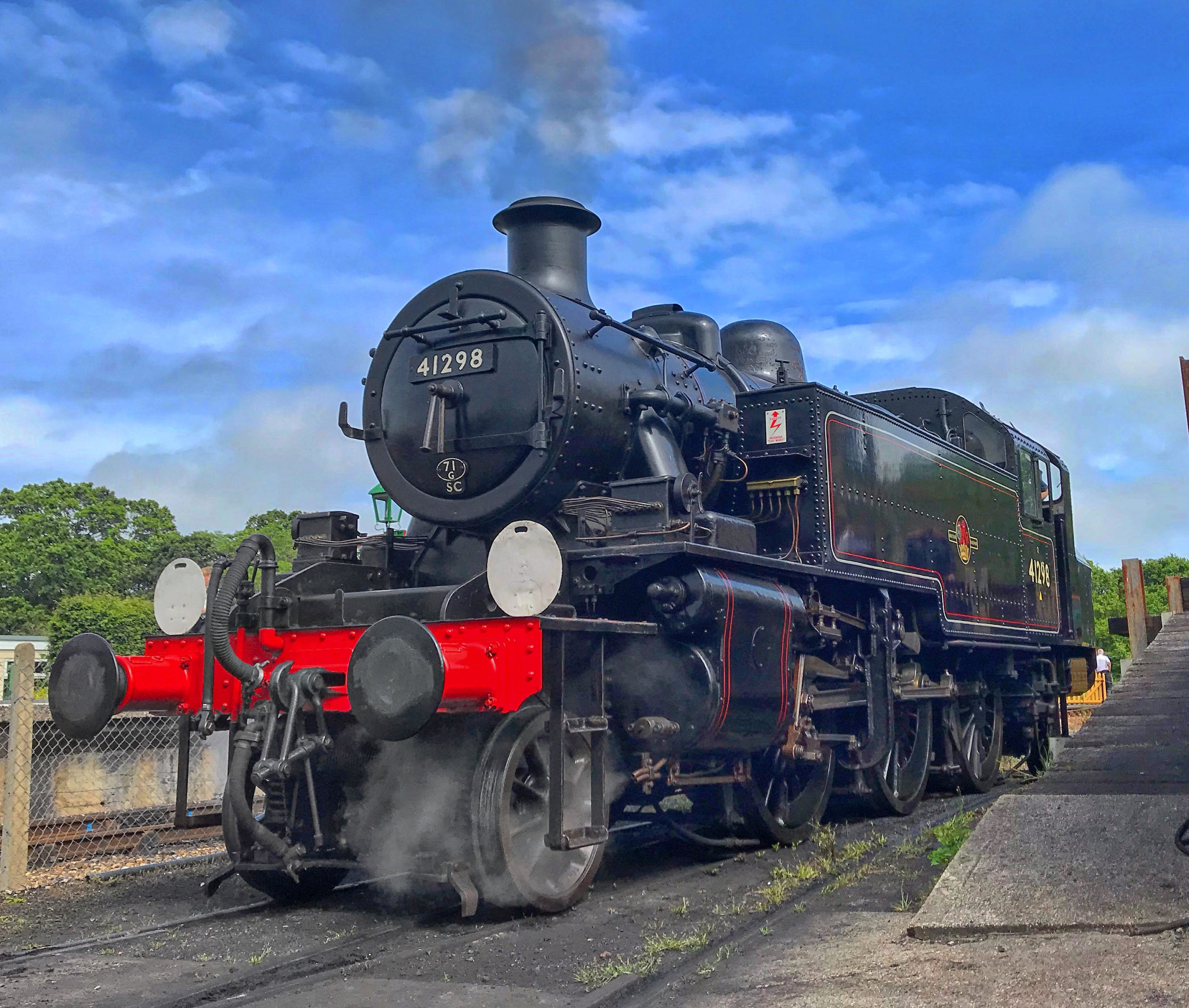 Take our Ivatt twins for example! Our fantastic pair of 2MT Tanks (Meaning 2 Mixed Traffic) fit perfectly for our heavy summer services. Mid-sized driving wheels with the weight of the tanks situated above them allows for reliable traction when accelerating away from our stations. They also seem to fit perfectly within the stunning island scenery.
Our duo of H.G Ivatt designed machines were built at Crewe locomotive works. 41298 was completed in 1951 and 41313 following later the same year. In total 130 locomotives in this class were built. The engines found their way south to gain some more modern tank engine power on the Southern Region.
The Ivatt 2MT Tanks are affectionately known as Mickey Mouse tanks, although with a dry weight of 65 tonnes they're hardly the kind of mice you want to encounter in your kitchen! In fact the name was acquired during their early days as the white route indication discs found on the front of the loco would resemble Mickey Mouse ears when positioned on either side of the smoke box door.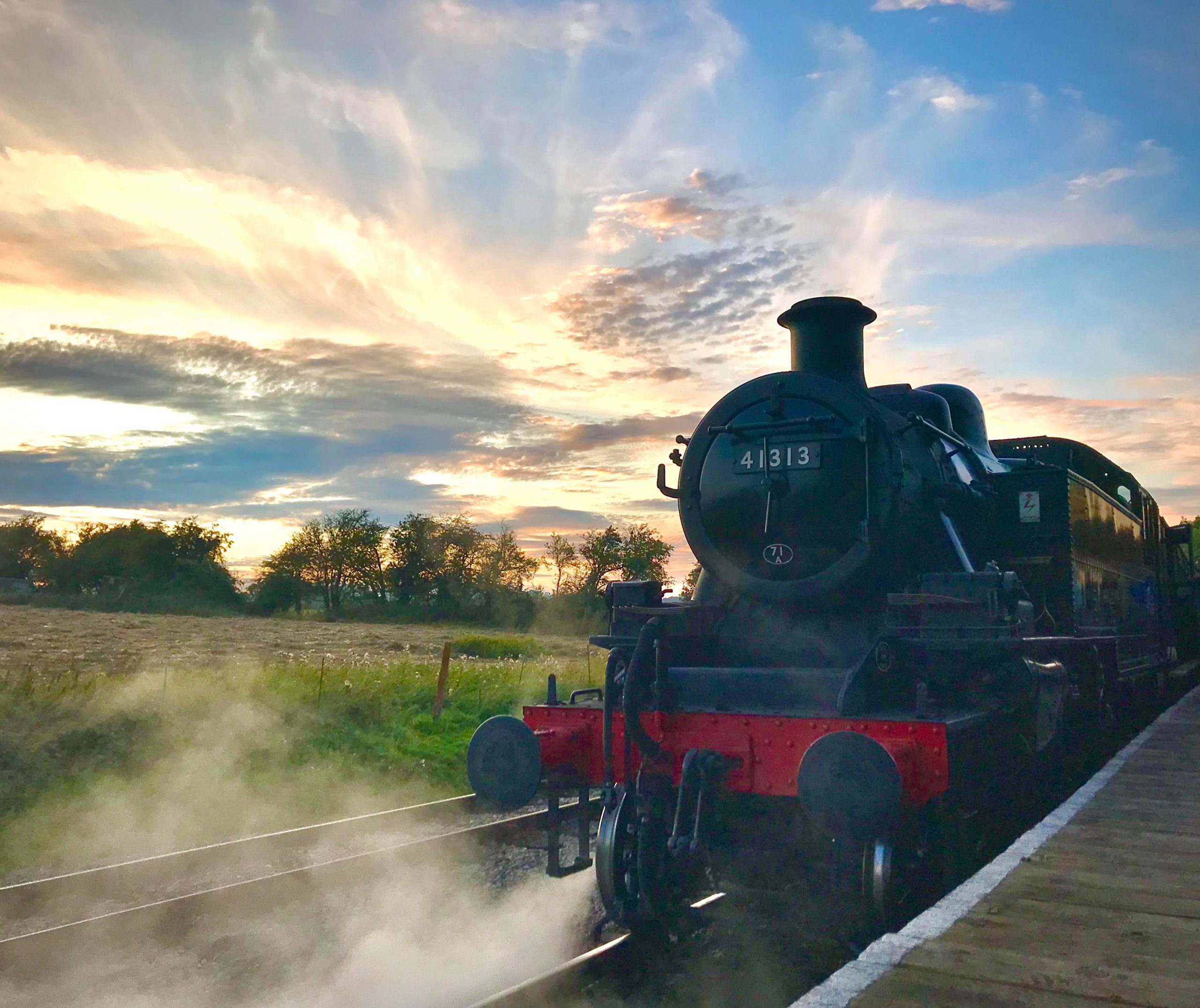 After being withdrawn from service in the 1960s 41298 was bought by enthusiasts direct from British Railways. She was generously donated to the Isle of Wight Steam Railway in 2009 and returned to steam in 2015.
Sister locomotive 41313 was less fortunate, having been sent to Barry scrapyard in Wales. Originally bought by preservationists as a source of spares, she too was donated to the Railway in 2009. Following a throrough restoration she returned to steam in 2017.
As well as our 'twins', two other members of this class survive at the Keighley & Worth Valley Railway, and the Mid Hants Railway.