British Railways Class 03 No D2059
D2059 was constructed at Doncaster in 1959. The locomotive was purchased by the Isle of Wight Steam Railway in 1988 to be used as a standby engine in the event of the breakdown of a passenger service steam locomotive. Arriving at Havenstreet on 4 November 1988, D2059 was ideal for the Steam Railway's needs as air brake equipment was already fitted. D2059 is known to Railway staff as 'Edward' and has proved invaluable as a shunting locomotive and for hauling engineering works trains. Due to the high standard of maintenance carried out at Havenstreet Works 'Edward' has rarely been called upon to deputise for a failed steam locomotive.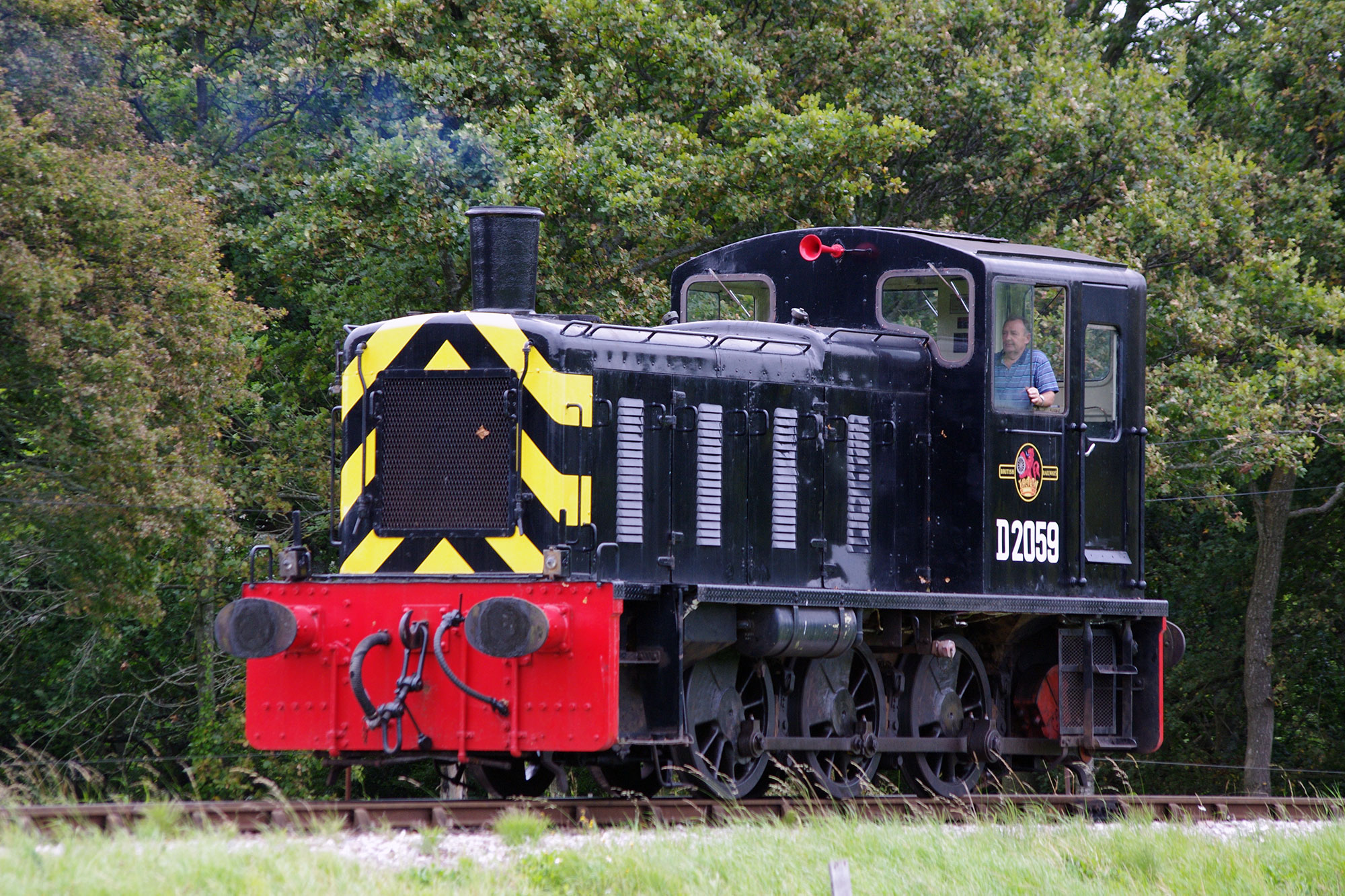 British Railways Class 05 No D2554
Initially allocated to Parkeston Quay in 1956, this locomotive remained on the Eastern Region of British Railways until 1966 and then transferred to the Southern Region. D2554 was from the first batch of class 05 locomotives which were built with cabs only 11ft (3.35m) high, making it suitable to fit the restricted loading gauge of the Isle of Wight railways. Arriving at Ryde Shed in 1966 she was used to haul engineering trains during the electrification of the Ryde Pier Head to Shanklin line and for maintenance trains thereafter. The locomotive was christened 'Nuclear Fred' by the Islands railway staff, a name that has followed to the Steam Railway to which it was transferred on 23 August 1984. 'Nuclear Fred' is in full working order although lack of train air brake equipment confines it to works train and demonstration goods train duties. She is usually on display on display in our Train Story Discovery Centre.
Barclay Shunter No 235
Built in 1945 by Andrew Barclay, this small locomotive was placed on loan to the Isle of Wight Steam Railway from the National Army Museum under the same agreement as 'Austerity' steam locomotive WD198. She forms a useful addition to the works fleet and rejoices in the unofficial name of 'Mavis'. In May 2008 the National Army Museum transferred the ownership of this locomotive to the Isle of Wight Steam Railway.
Click HERE to return to the main locomotives page.