The Isle of Wight Steam Railway has an envied collection of steam locomotives. Three of the fleet, Calbourne, Freshwater and Newport spent much of their working life on the Island's railways. These heritage engines run on the line; however we try to limit their annual mileage so as to protect them for future generations. Steam locomotives from the 1950s help us run a busy service throughout the year. The Railway also has a small collection of diesel locomotives, acquired either because they have an Island pedigree or for works trains and shunting.
Our locomotives are maintained in the Railways workshop at Havenstreet where a volunteer workforce supplements a small group of paid staff. The task of maintaining century old steam locomotives using almost forgotten engineering techniques is never ending; each steam locomotive requiring a complete strip-down for boiler overhaul and examination every 10 years.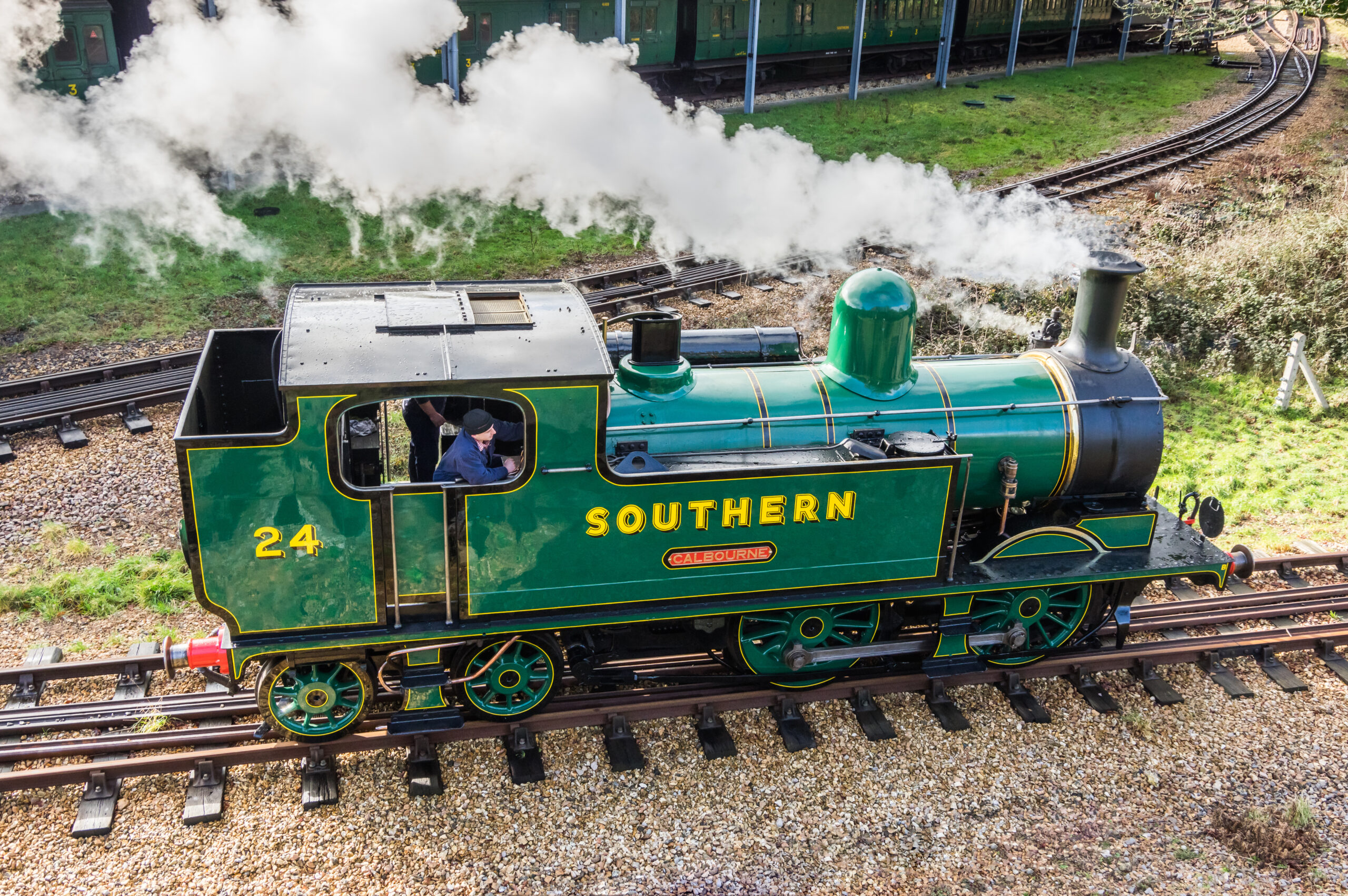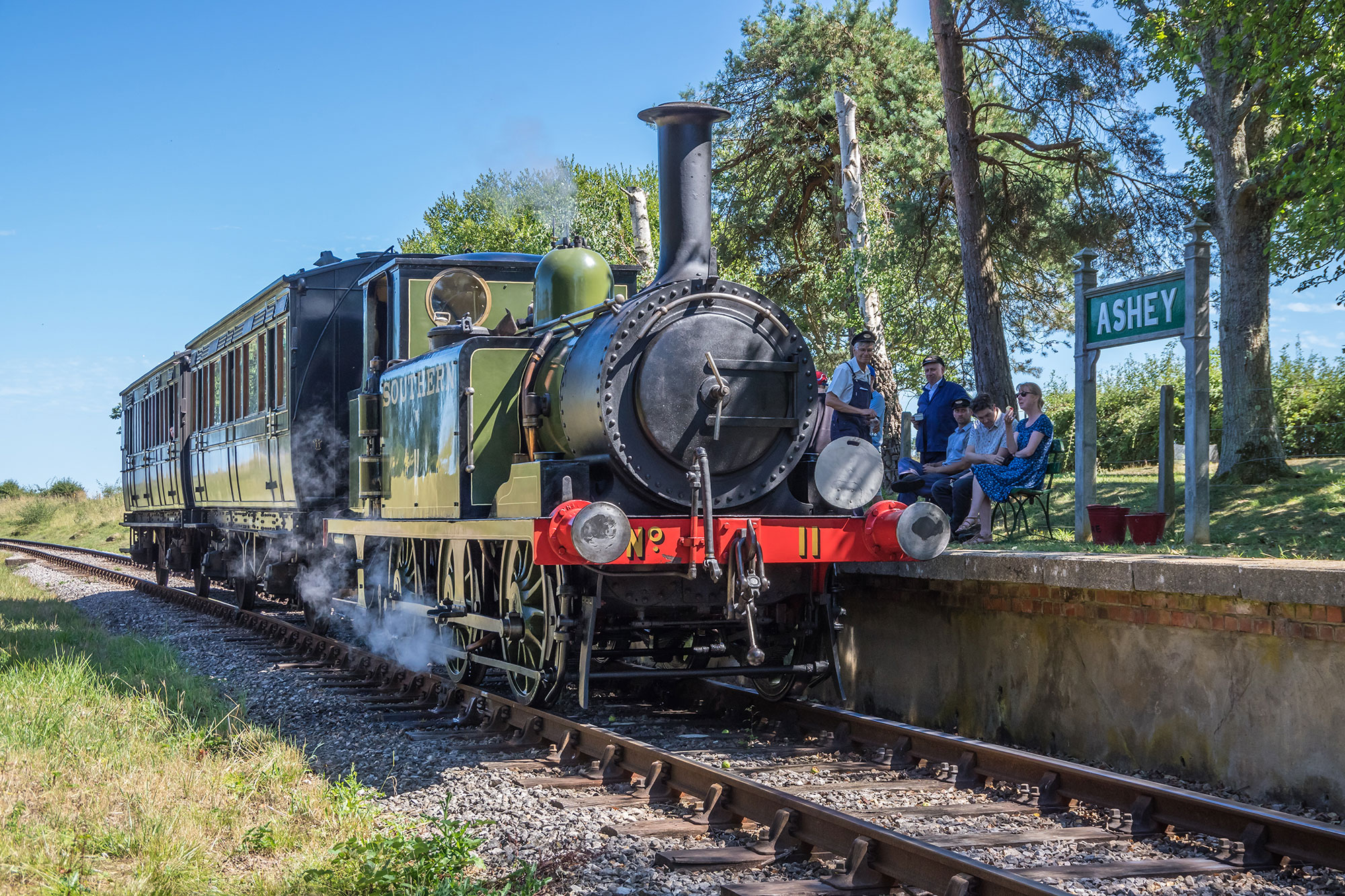 Details of our locomotive fleet can be found on the following pages:
Feel inspired to join the small, friendly team that keeps the historic fleet of Island locos operational? Visit the Volunteer Information page for more information.