The Isle of Wight Steam Railway has an envied collection of steam locomotives, with three of the fleet having spent much of their working life of the railways of the Island. These engines are at the heart of our locomotive fleet, but are supplemented by additional, suitable locomotives to enable the Railway to provide a high level of service. Although advertised as the Isle of Wight Steam Railway there is also a small collection of Diesel locomotives, acquired either because they have an Island pedigree or to provide suitable motive power for works trains and shunting.
The locomotive fleet is maintained in the Railways workshop at Havenstreet where a volunteer workforce supplements a small group of paid staff. The task of maintaining century old steam locomotives using almost forgotten engineering techniques is never ending, each steam locomotive requiring a complete strip-down for boiler overhaul and insurance examination after every 10 years of operation.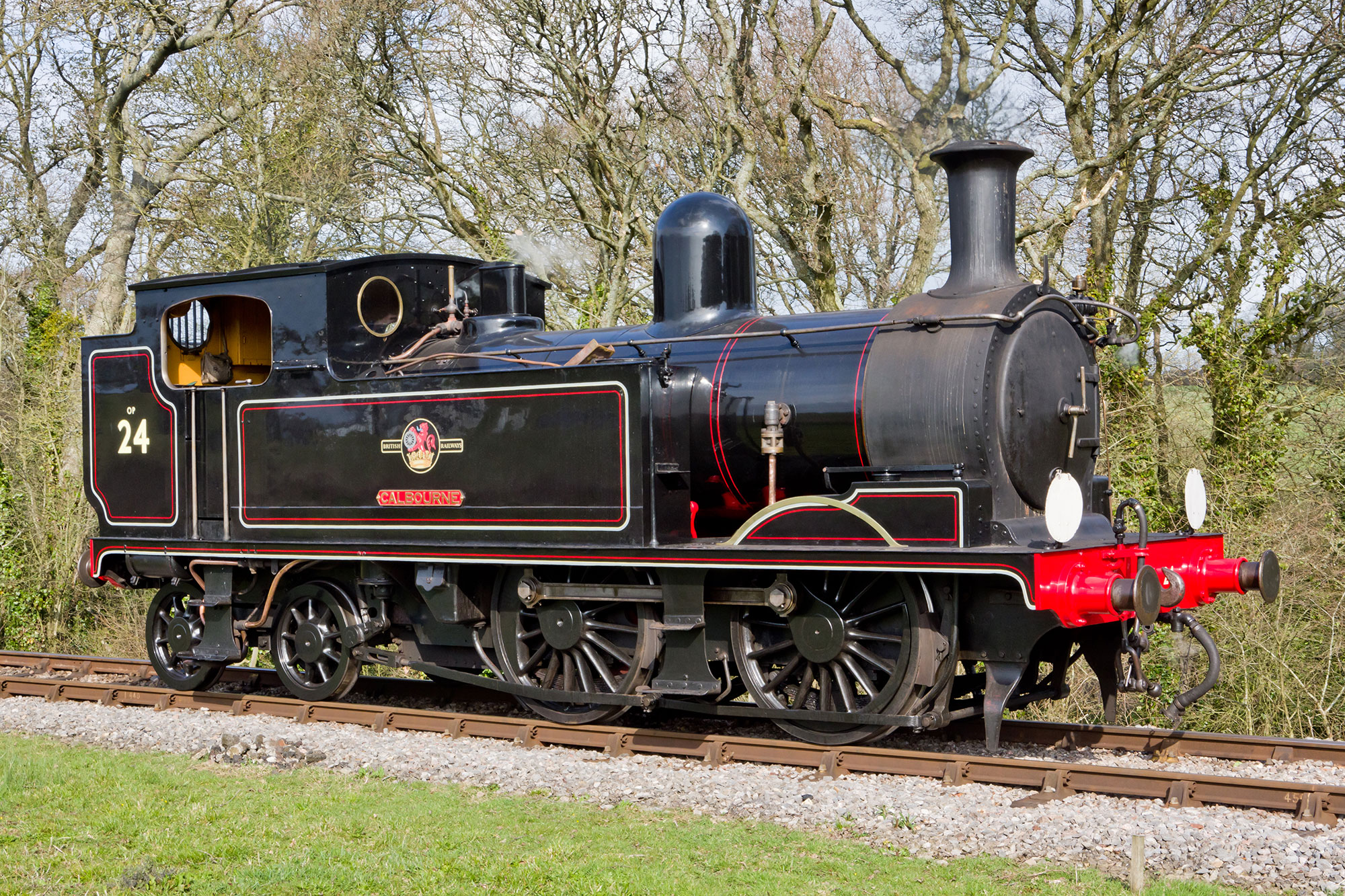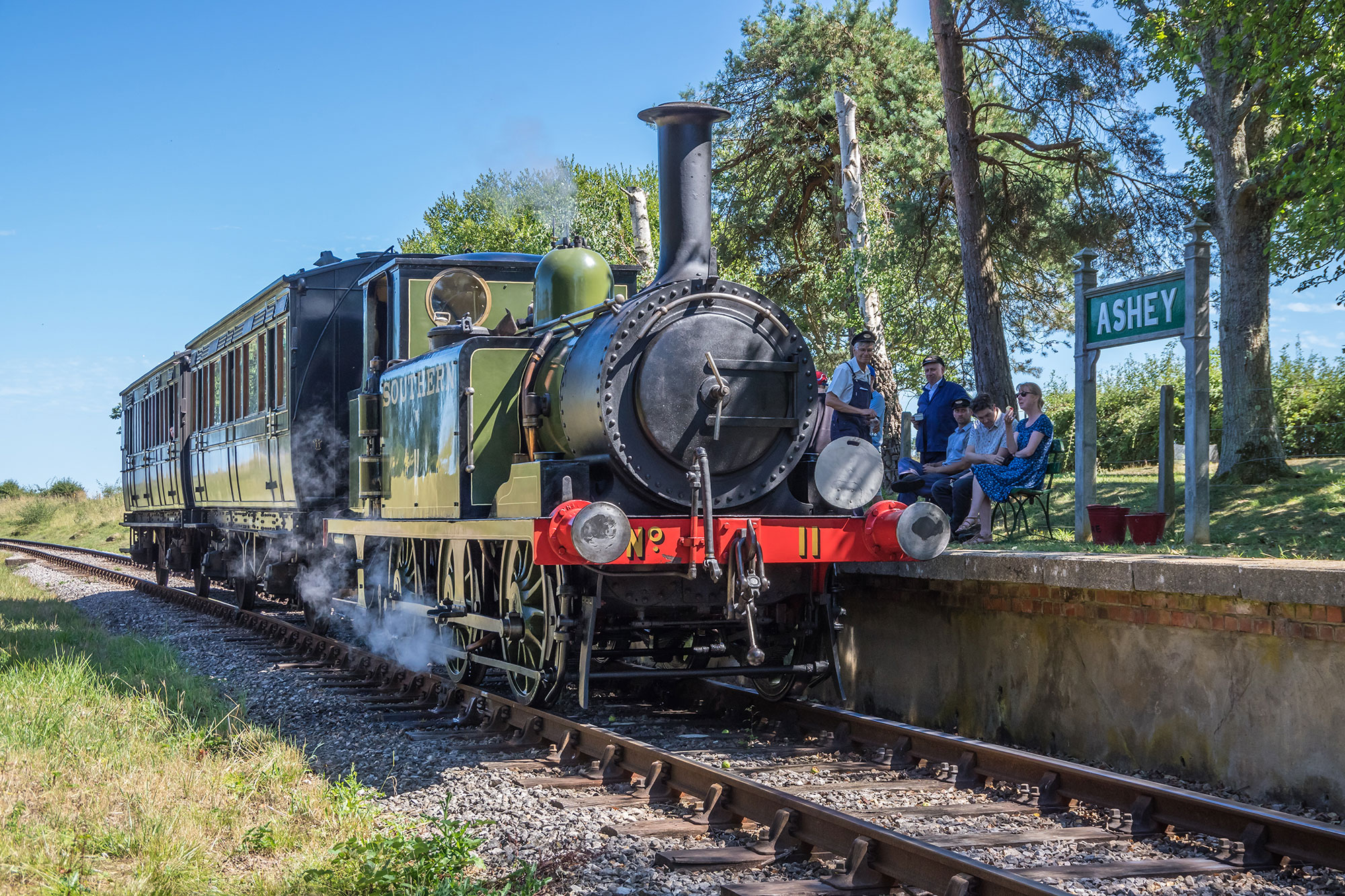 Details of our locomotive fleet can be found on the following pages:
Regular updates on the operation, maintainence and restoration of out locomotive fleet can be found on the Locomotive News page.
Feel inspired to join the small, friendly team that keeps the historic fleet of Island locos operational? Visit the Volunteer Information page for more information.