Built: 1918
Wheel arrangement: 0-6-0 T
Current status: On static display in our Train Story Discovery Centre
Built to the order of the Sulphide Corporation of London in 1918, 'Ajax' was requisitioned on completion by the Ministry of Munitions and sent to Persia where she remained for many years, latterly in the service of the Anglo-Persian Oil Company.
It is uncertain exactly when 'Ajax' returned to the UK but she was recorded as working at Llandarcy Refinery, near Swansea, and later at the Stanton Iron Works, Sheffield. She finished her industrial service at Harlaxton Ironstone Quarries, near Grantham, being withdrawn in 1968.
'Ajax' was purchased by Mr Henry Frampton-Jones who placed her on loan to the Isle of Wight Steam Railway in 1972. No major restoration work was carried out for over twenty years but, following agreement regarding her future use a full overhaul was completed.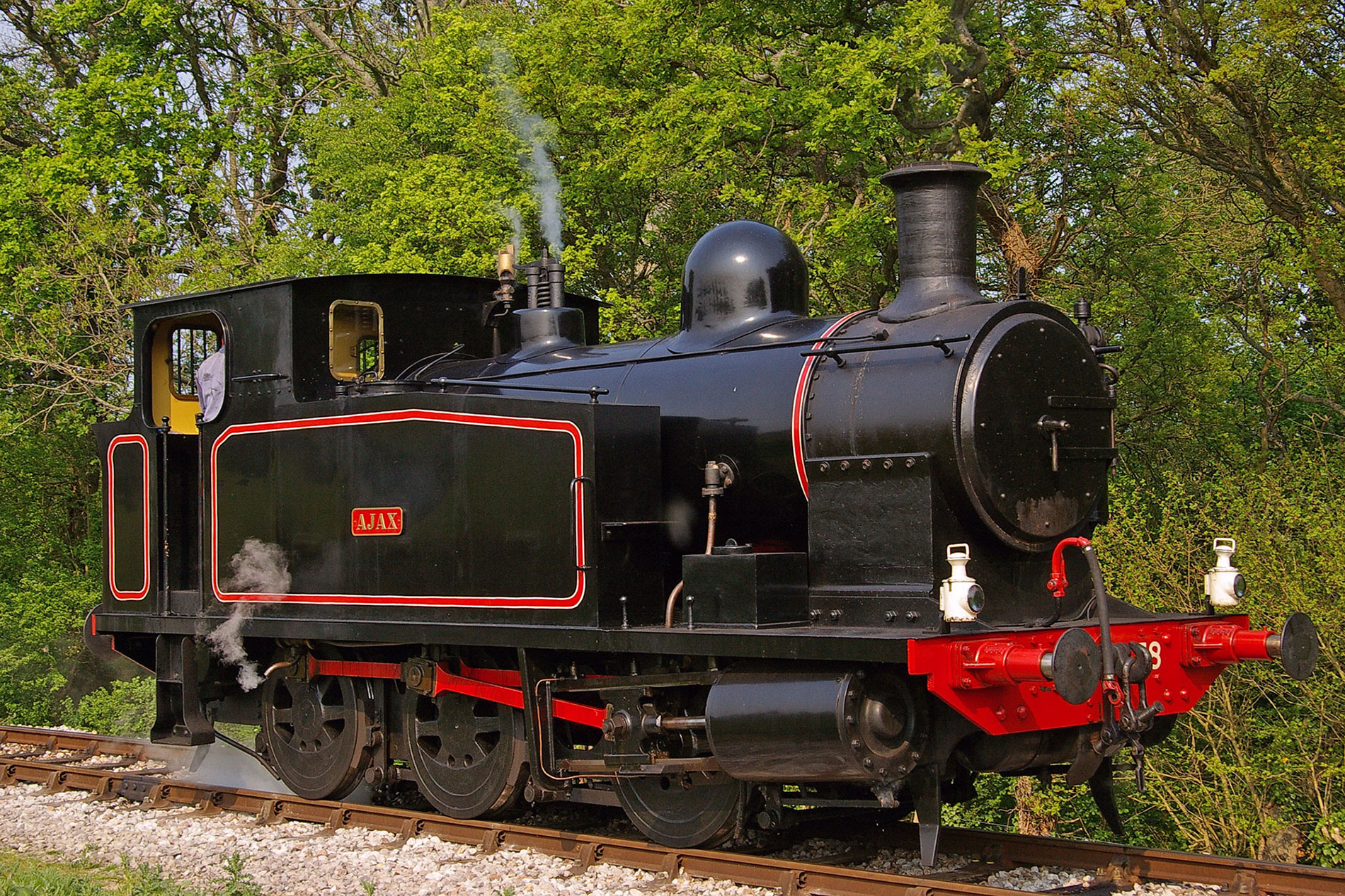 The majority of the work required was undertaken by the works staff at Havenstreet and, in January 2002, the boiler was dispatched to South Wales for contract repair. This included the fabrication and fitting of a new, all steel, inner firebox.
'Ajax' hauled its first public passenger train during the summer of 2005 and was in service until the end of the 2014 timetable, when it was withdrawn for overhaul.
'Ajax' is currently on display in our Train Story Discovery Centre. Visitors are able to climb onto the footplate to see how a steam locomotive is controlled.
Click HERE to see the next locomotive history. Click HERE to return to the main locomotives page.