Built: 1953
Wheel arrangement: 0-6-0 ST
Current status: In service
Built for the Ministry of Defence in 1953, WD198 did not enter service until 1956 when it worked at the General Stores Sub-Depot at Steventon. It then moved to Central Ordnance Depot, Bicester in 1958 and finally to HQ Engineer Resources at Long Marston in 1961. Following a long period in store she was restored to working order and given the name 'Royal Engineer' in 1971. A further overhaul followed in 1987/88 and, when withdrawn from service in 1991, she was the last operational steam locomotive owned by the Army.
'Royal Engineer' was part of a collection of railway items acquired by the Royal Corps of Transport Museum Trust for eventual display at a new museum under development at Chatham. As an interim measure 'Royal Engineer' was placed on loan to the Isle of Wight Steam Railway and, following the fitting of Westinghouse air brake equipment, was put to work on passenger services.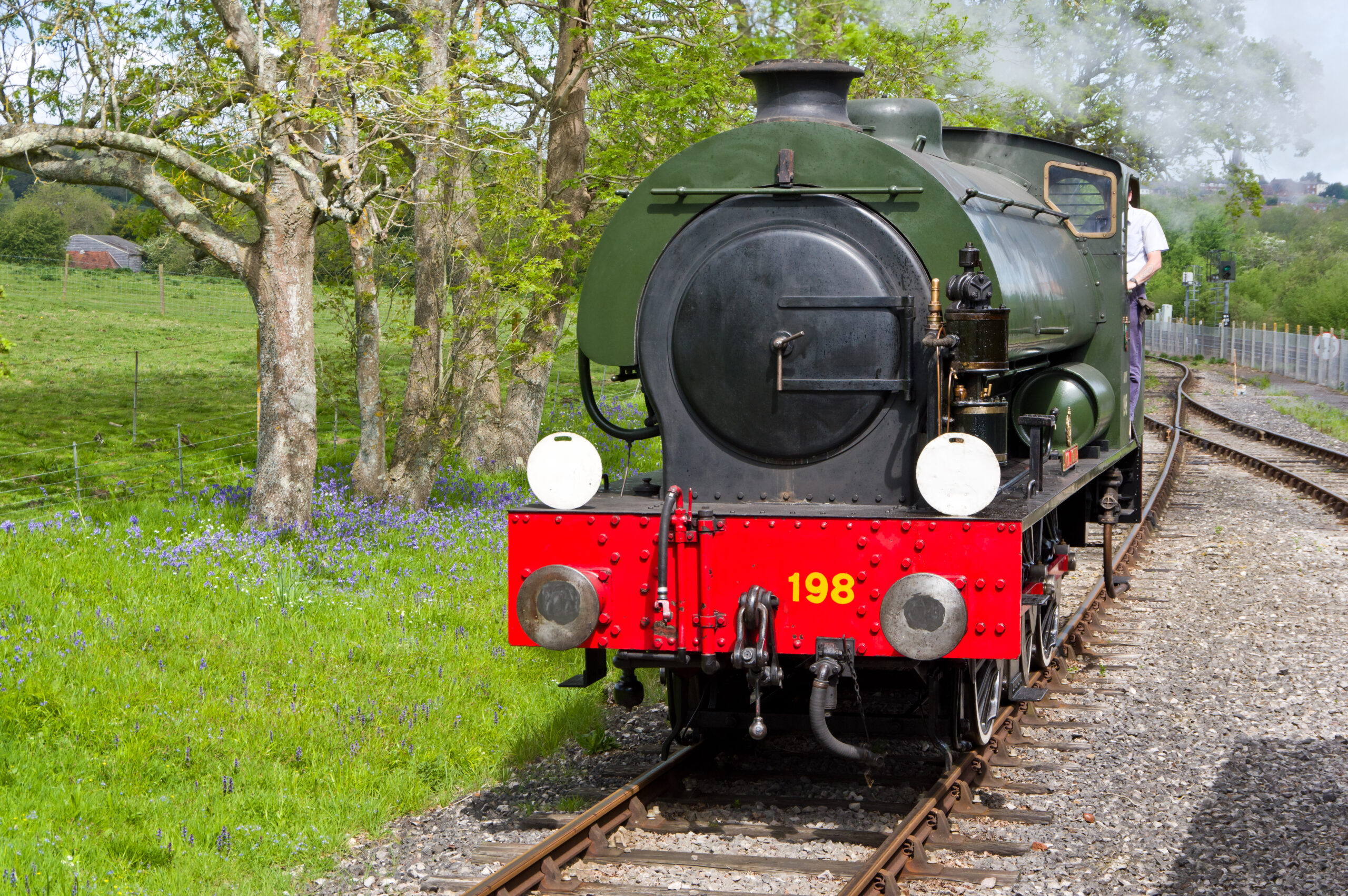 In 2005 'Royal Engineer' was joined on the Island by sister Army Austerity locomotive No.WD192 'Waggoner'. In May 2008 the National Army Museum transferred the ownership of both Army locomotives to the Isle of Wight Steam Railway.
'Royal Engineer' is currently in service on the line. As one of our most powerful locomotives she can haul our heaviest trains with ease.
Click HERE to see the next locomotive history. Click HERE to return to the main locomotives page.