Havenstreet station is the heart of the Isle of Wight Steam Railway. Home to all of the Railway's main events, this quaint station has been carefully restored to reflect a 1940s British Railways (Southern) style station.
Meet the friendly platform staff, who are dressed in traditional uniforms, and hand them your ticket. As you experience the wonder of steam, the train pulls away from the station taking you on the 10 mile round trip through unspoilt Island countryside.
Train Story



Step inside our award-winning interactive Train Story Discovery Centre where the magic of the stea m engine comes alive. Experience the sights, sounds and atmosphere of railways gone by.
The Train Ride


The railway runs five miles from Smallbrook Junction through Ashey and Havenstreet to Wootton. We will start our tour of the line at Smallbrook Junction and take you to Wootton; stopping at all stations along the way - your train ticket is valid for unlimited travel on the day of ticket issue, so please ride as much as you wish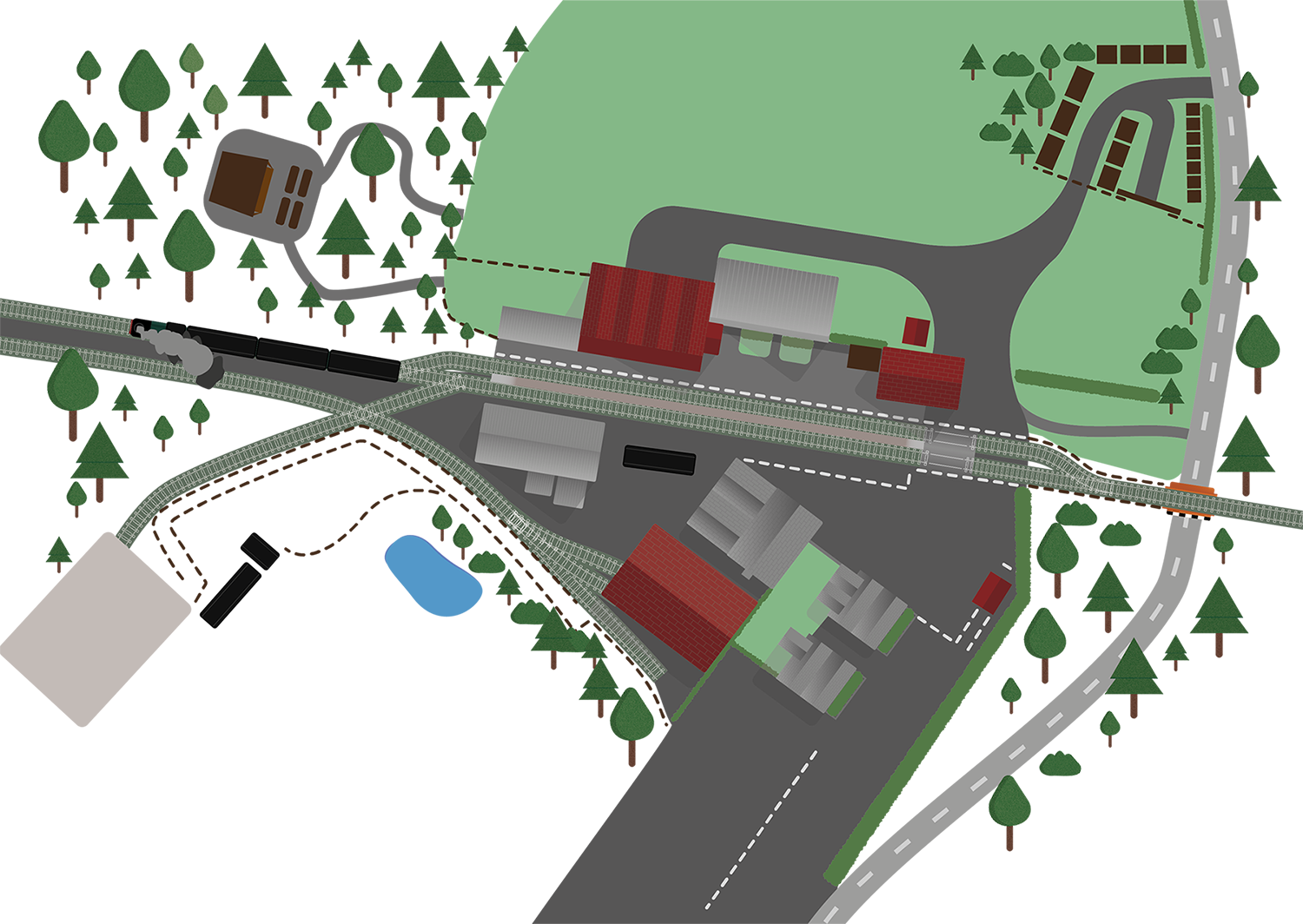 Mute
Towards Wootton
Towards Ashey
Ashey Station
accessible Accessible Toilets
Speak to our staff for further assistance if required.
local_parking
accessible
Toilets
accessible
accessible
Haven Falconry Bird of Prey Centre


Home to the Island's largest bird of prey collection.
An additional admission charge is payable.
Heritage Vehicle Display
FREE Parking


There's ample free parking with an overflow car park alongside for busy days.
Ticket office


Whether you have pre-booked or buying tickets on the day.
Meet the friendly team for your days pass.
Station garden


Take a seat and rest a while watching the trains roll by.
Signal Box


Not open to the public.
The signalman ensures the trains are where they need to be.
Railway Gift & Model Shop


A wonderfully stocked shop with everything from models for the enthusiast to those looking to spend their pocket money.
Small Artefacts Museum


Wander around a treasure trove of railway artefacts and memorabilia.
Carriage & Wagon Workshop


Watch the team restore, repair and maintain the Railway's carriages and wagons.
Second-hand book shop
Railway Offices
Children's Play Area
Events Field/Picnic Area
Woodland Walk & Stage
Locomotive Repair Workshop


Not open to the public.
Woodland Walk to Train Story
T-Junction


Grab a cuppa or soft drink and a snack as you wander the site.
Ice Cream Parlour
Refreshment Rooms
Tally Ho & Coffee Container



Webcam
See what's going on when you can't be there in person by viewing our webcam.
Wootton
SMALLBROOK JUNCTION
No vehicle or pedestrian access
Alight for Island Line services to Ryde & Shanklin
Ashey
No vehicle access
Havenstreet
Train Story, Museum & Workshops