W24 Calbourne:  A very special locomotive
W24 Calbourne is our flagship locomotive; seeing her running on the line is a highlight for many visitors.
Calbourne was built in 1891, so will celebrate her 130th birthday in 2021. She was transported to the Island in 1925 – one of a total of 23 'O2-class' that become the iconic locomotives on the Isle of Wight. She was still running at the end of steam in 1966, and was the last locomotive to be overhauled in the works at Ryde St John's Road.
In 1967 Calbourne was bought by the newly-formed Wight Locomotive Society for £900 (about £17,000 in 2020 allowing for inflation). With the locomotive and six carriages saved, the Isle of Wight Steam Railway was formed, initially running between Havenstreet and Wootton. As our first locomotive, and the sole survivor of her class, she has a very special place at our Railway.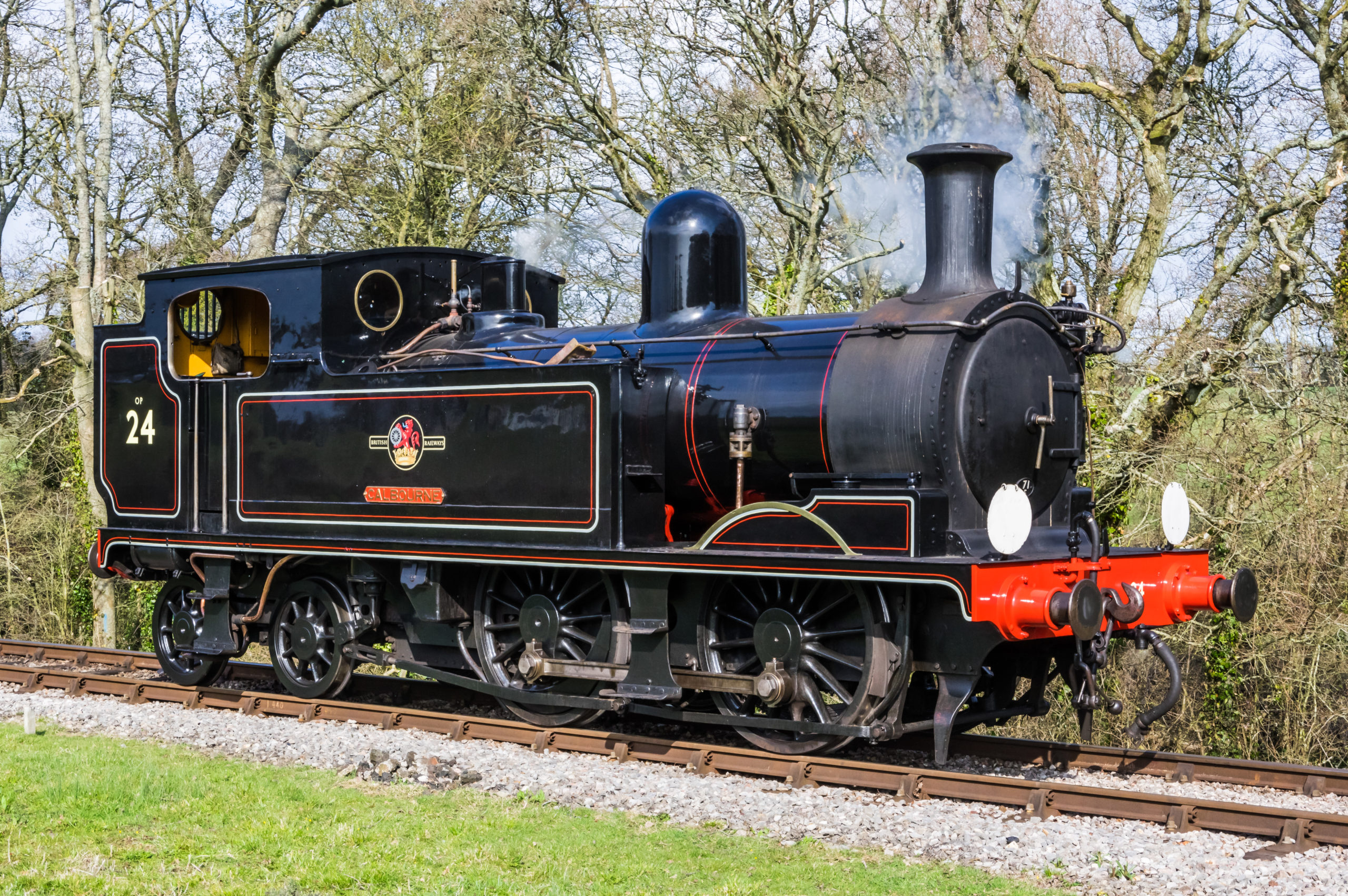 All steam locomotives must undergo a thorough overhaul and boiler examination every 10 years. This involves completely dismantling the locomotive so that the boiler can be thoroughly checked. Our target was to get Calbourne running on the line, ready to celebrate the 50th anniversary of the Steam Railway in 2021.
Work started in December 2019 by dismantling the locomotive and craning off the boiler. The boiler was found to be in good condition; though some work was needed to the firebox. Work was progressing well until the Coronavirus shut-down halted all work for several months.
With staff and volunteers back in the workshop, work continued in earnest throughout the summer of 2020, with the boiler being craned back onto the underframe in August.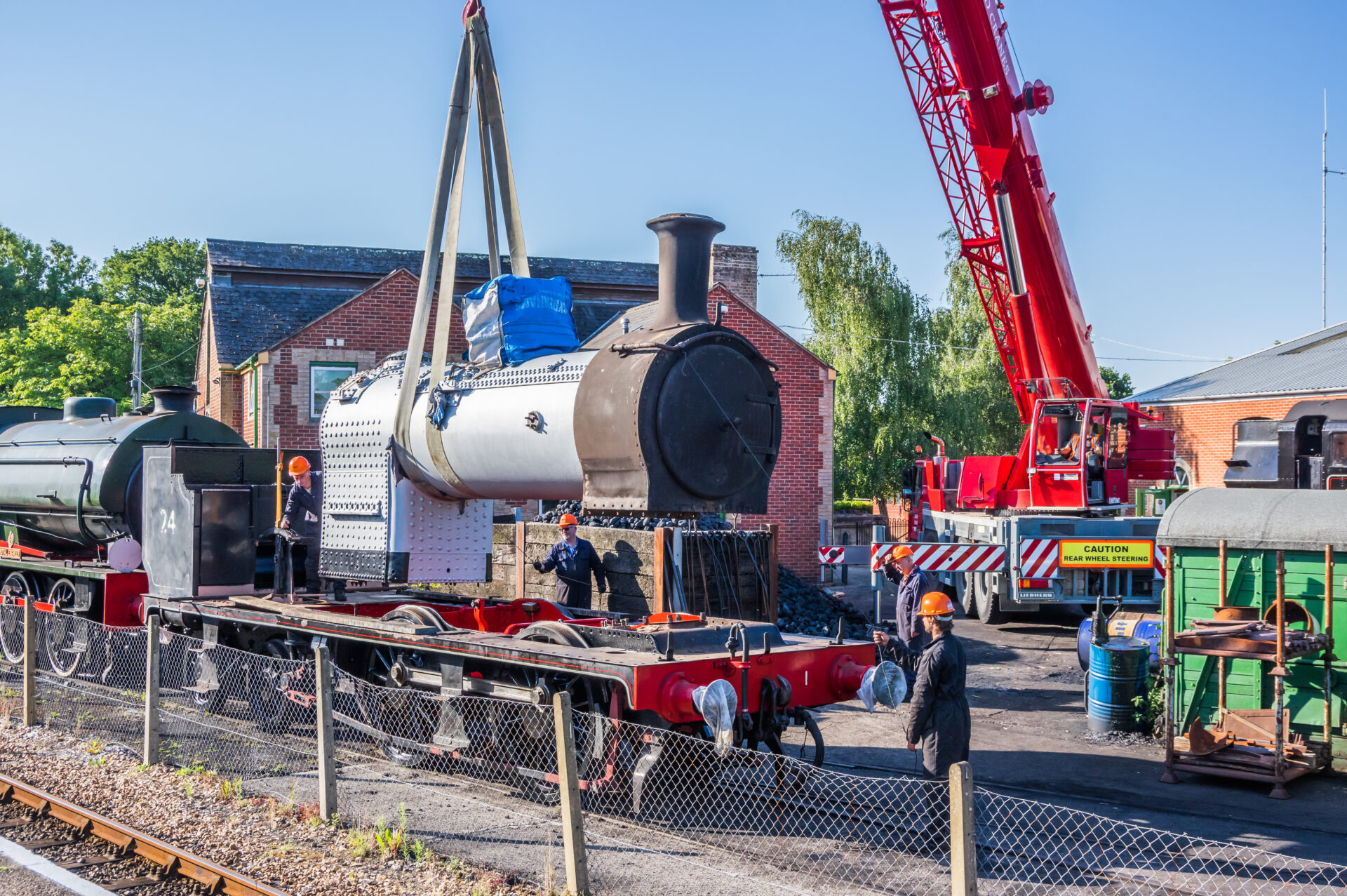 Work continued during the Autumn of 2020, refitting the locomotive's components. Repairs were also made to mend holes in the side tanks. In November the tanks and cab were lifted back on to the locomotive, which once again took on its classic O2 appearance.
During December and January, work continued to paint Calbourne in lined-out malachite green, and paint the 'Southern' lettering. Calbourne returned to steam in time to celebrate the 50th anniversary of 'the Move on 24th January 2021.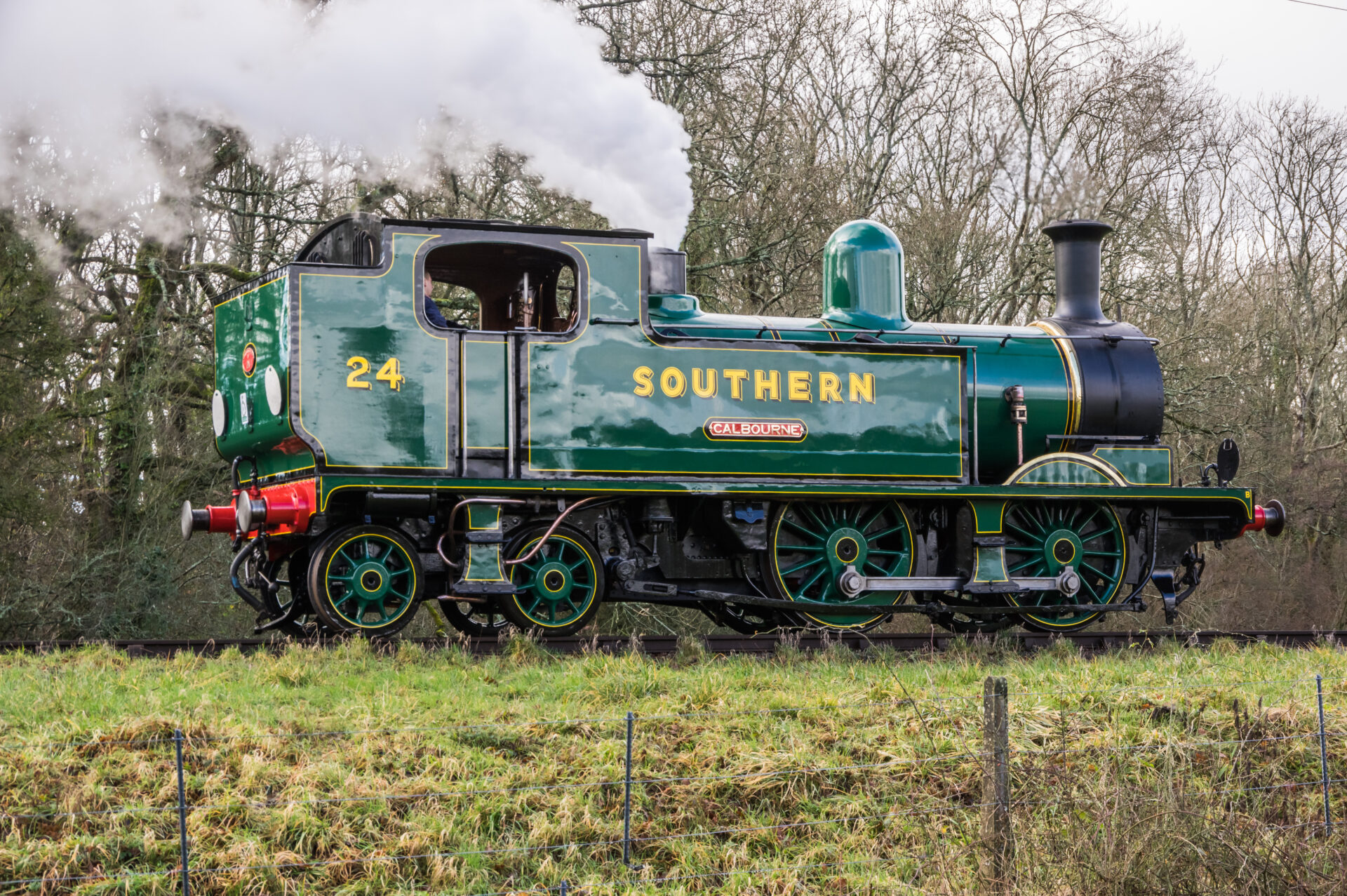 £24,000 for W24 Appeal
To help to get W24 Calbourne steaming again, we launched an urgent appeal which aimed to raise £24,000 to help fund the cost of the overhaul. The generosity of our members and supporters was tremendous, and helped raise in excess of £40,000. We'd like to extend our thanks to everyone who donated to the appeal; your support made a huge difference and helped us progress the work quickly.