W24 Calbourne:  A very special locomotive
W24 Calbourne is our flagship locomotive; seeing her running on the line is a highlight for many visitors.
Calbourne was built in 1891, so will celebrate her 130th birthday in 2021. She was transported to the Island in 1925 – one of a total of 23 'O2-class' that become the iconic locomotives on the Isle of Wight. She was still running at the end of steam in 1966, and was the last locomotive to be overhauled in the works at Ryde St John's Road.
In 1967 Calbourne was bought by the newly-formed Wight Locomotive Society for £900 (about £17,000 in 2020 allowing for inflation). With the locomotive and six carriages saved, the Isle of Wight Steam Railway was formed, initially running between Havenstreet and Wootton. As our first locomotive, and the sole survivor of her class, she has a very special place at our Railway.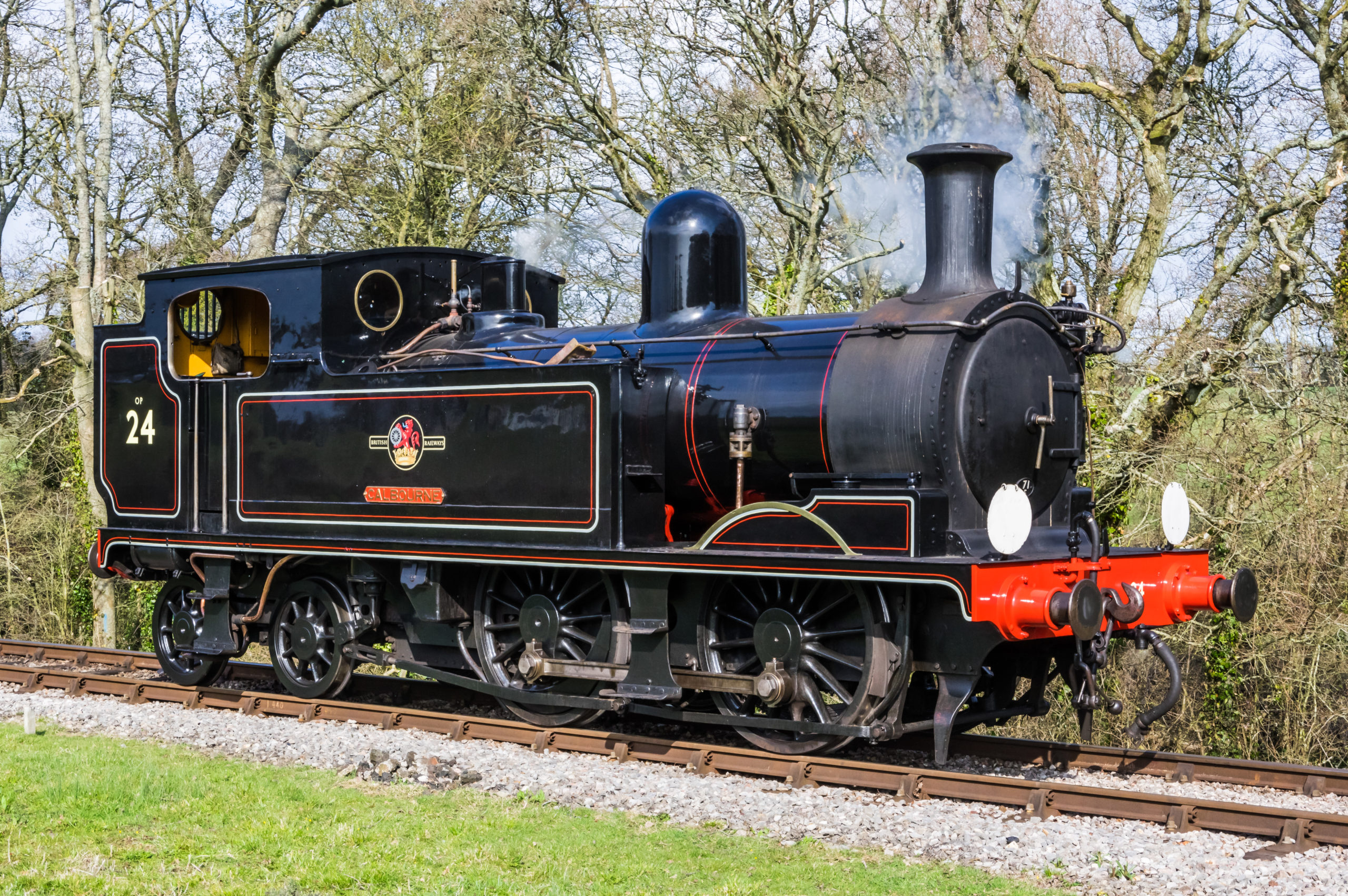 All steam locomotives must undergo a thorough overhaul and boiler examination every 10 years. This involves completely dismantling the locomotive so that the boiler can be thoroughly checked. Our target was to get Calbourne running on the line, ready to celebrate the 50th anniversary of the Steam Railway in 2021.
Work started in December 2019 and was progressing well until the Coronavirus shut-down halted all work. We are now in a race against time to get the work completed in time for our 50th anniversary.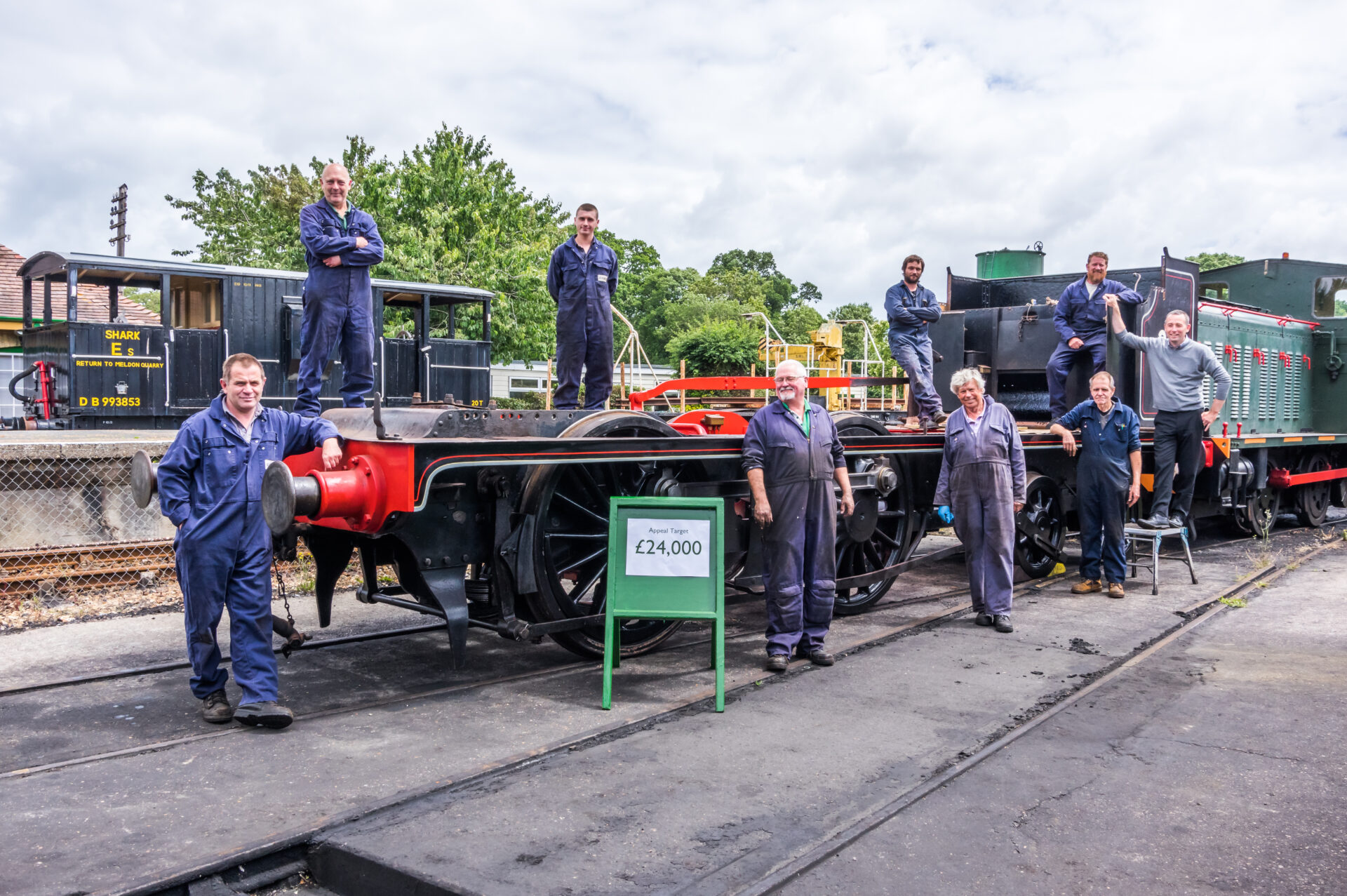 £24,000 for W24 Appeal
We need your help to get W24 Calbourne steaming again. Earlier this year, we had allocated sufficient funding to complete these repairs.  However, the Coronavirus crisis has had such a serious effect on the Railway's finances that we have since had to launch an urgent appeal for £24,000.  We are confident we will see Calbourne back in steam for 2021, but only if this appeal succeeds.
Please help – you can either donate HERE online (with the option of Gift Aid) or send us a cheque payable to Isle of Wight Railway Co Ltd.